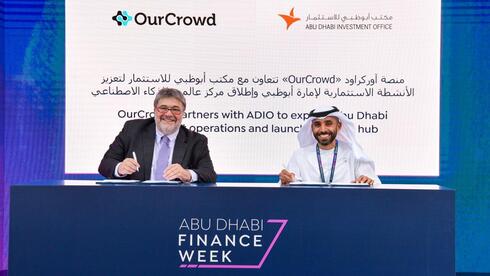 2022 VC Survey

OurCrowd: "Flat is the new up. We are looking forward to holding steady"
The company's CEO Jon Medved spoke on how this year impacted the tech sector
"2022 is the year of holding new ground because 2021 was such a record year in valuations and investment dollars raised," explained OurCrowd CEO, Jon Medved. "If one can actually hold the ground taken or come close to it, this is a great achievement and this is what we're hoping to do in 2022."
The crisis that has unfolded in the tech sector this year has caused expectations to change - and standards to drop. "I have told my team that flat is the new up. We are looking forward to holding steady in 2022 and expect growth to resume in 2023 and 2024 and beyond," Medved continued.
Name of fund/funds:
OurCrowd
Total sum of fund:
$2 billion
Partners:
Jon Medved, Andy Kaye, Eli Nir, Josh Wolf, Liat Sverdlov, Ofer Shoshan, Ron Stern
Notable/select portfolio companies:
Beyond Meat, Lemonade, BioCatch, Honeybook, Hailo
OurCrowd CEO Jon Medved joined CTech for its 2022 VC Survey series to share some of the challenges faced by startups as 2023 comes around.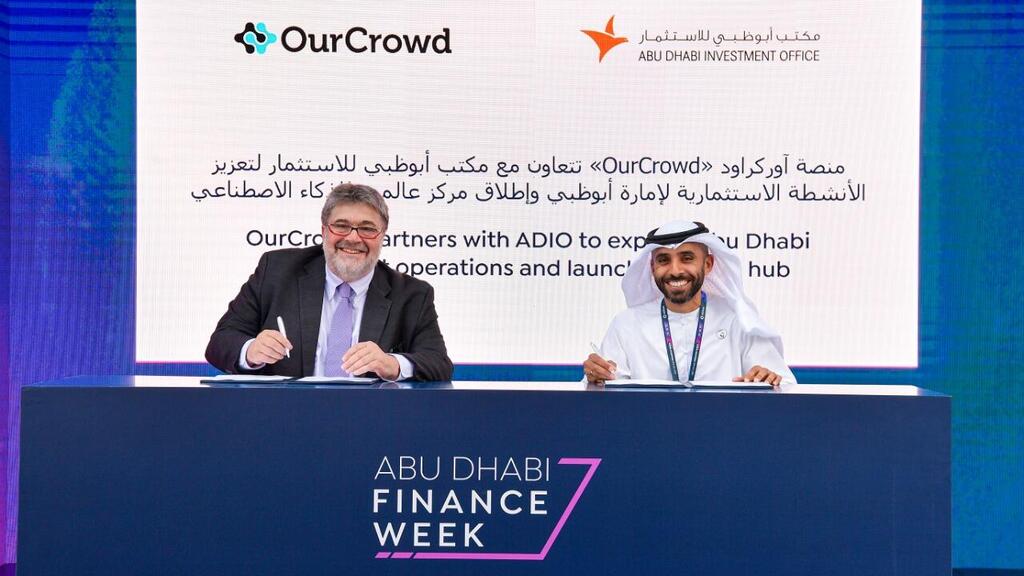 If 2020 was the year of the pandemic, and 2021 was the year of records, how would you define 2022 in the VC sector?
"2022 is the year of holding new ground because 2021 was such a record year in valuations and investment dollars raised. If one can actually hold the ground taken or come close to it, this is a great achievement and this is what we're hoping to do in 2022. I have told my team that flat is the new up. We are looking forward to holding steady in 2022 and expect growth to resume in 2023 and 2024 and beyond."
Who are the big winners of 2022 and why?
"The big winners in 2022 are those companies focused on sustainability, energy breakthroughs, food security, and climate change mitigation. There is no question that more and more verticals are rightfully focusing on this area as an important way to contribute to the solution of the global crisis we are all facing."
Who are the big losers of 2022 and why?
"The losers of 2022 are those companies that had a bloated workforce, bloated valuations, and lack clear-cut unit economics that show a path toward profitability at some point in the near future. This was a year of reckoning for those companies and many of them who are unable to make the necessary corrections will find themselves out of business."
What do you expect in the VC sector in 2023?
"I think that 2023 will be a great year. We know that when prices come down this becomes a time to buy and to invest. Traditionally, the great venture vintages have been in years of market retrenchment. For 2023, there is plenty of dry powder still in venture hands, so it should be a great year. We also expect that there will be many companies on sale where they are working out their own pivots and transitions to more sustainable business models. I think that we will be opportunistic in terms of finding those kinds of exciting entry points for what will ultimately become great companies."
What global processes will affect (positively and negatively) the Israeli market?
"Clearly, global processes such as recession and interest rates all affect the venture capital market because they affect public markets. Tech companies' valuations are down and this has a major impact on the private markets and venture capital. However, there is a countervailing trend, which is that the convergence of so many fundamental growth factors in the tech ecosystem such as the cloud, e-commerce, social everything, food technology, energy, and semiconductors will lead to long-term growth over this decade. People will begin to focus on this growth as we move into 2023 rather than the shocks to the system in the markets that we experienced in 2022."
How should different companies prepare for the coming year?
"Companies should prepare for the coming year by making sure that their spending is well under control, that their workforce is lean and motivated and that they have a significant runway for the next 18 to 24 months. Companies that do not have this kind of treasury stockpile must immediately take steps to get such funding under their belt or otherwise find a strategic alternative, like quickly combining with another company, whether big or small."
What will be of the dozens of unicorns born last year?
"The most important thing for the unicorns facing the coming year is not what will happen to their valuations, but how they get adequate supplies of capital to execute their business plans. I cannot tell you how many times I have been speaking to entrepreneurs almost around the clock, advising them not to focus on the valuation but instead simply secure the money they need to execute a valuation in one round or another. This is not the key to a venture capital process. The key is to have a clear go-to-market strategy and workable business model and ultimately unit economics that allow you to grow a profitable business. Getting this right and growing your execution strategy will lead you to the exit, which is what this is all about. It's not about milestones along the way such as what valuation you had before you became a unicorn or after. It is about what you will ultimately deliver to your shareholders and yourself once you exit the scene."
What sectors will experience an acceleration in VC investment and which will suffer a slowdown - and why?
"I think that deep tech in general will experience significant growth in the coming year as people begin to deploy money into food, climate, energy, quantum, and semiconductors. These are all areas that do not create instantaneous companies or instantaneous success but require patience, lots of capital, and a long horizon. These are companies that will be solving big problems and they will get more attention I think than a business model. Innovative companies with a cute idea and fewer technology chops to go along with it are going to be those that will have more difficulty in this market, as well as companies who simply promote growth at all costs and have terrible-looking unit economics that they figure someday they will find a way to make a profit. Those days are over!"
HR: Do the layoffs, those that have already happened and those that are coming, help to fix in any way the distress experienced by companies over the past 2-3 years?
"I think that we will continue to see a tight HR and labor market in the venture-backed company arena because there are simply not enough great people to go around. There are so many companies with so much money that the competition for the best talent will continue to be intense and therefore employment conditions will continue to work and remain robust. I think one of the challenges companies will be faced with is bringing down the prices of their stock options such that you can motivate your workforce with appropriate compensation and equity for the future with the prices now being set for today's realities rather than past success."
3D Signals, Fairmatic, and IQM - OurCrowd's notable portfolio companies
Using smart AI and IoT cloud-based technologies to optimize the performance of pre-digital factory machinery and acquire full Industry 4.0 capabilities
Founders:
Ariel Rosenfeld, Galia Kedmi Fragman
Founding year:
2015
Number of employees:
63
Using AI-based models trained on hundreds of billions of miles of driving data, Fairmatic offers commercial vehicle fleet operators lower rates based on the real-time performance of their drivers.
Founders:
Jonathan Matus
Founding year:
2017
Number of employees:
65
European category leader in quantum computing provides on-premises quantum computers for supercomputing data centers and research labs, with full access to its hardware.
Founders:
Jan Goetz, Juha Vartiainen, Kuan Yen Tan, Mikko Möttönen
Founding year:
2018
Number of employees:
190