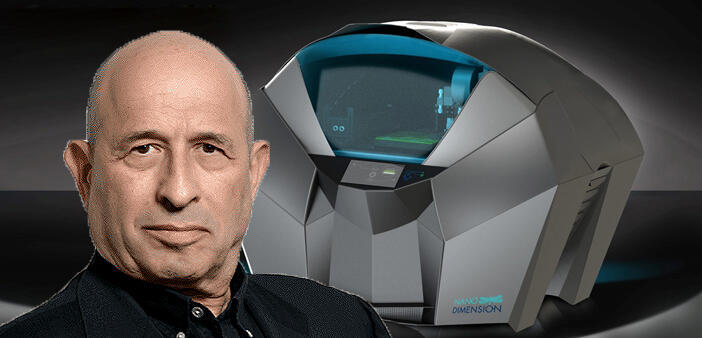 Nano Dimension wants to take over Stratasys for $1.1 billion as internal power struggle rages
The 3D printer maker's CEO Yoav Stern and investment firm Murchinson, the largest shareholder in the company, have been at odds for months regarding the future of the firm
Nano Dimension has offered to buy the remaining stake in Stratasys it does not already own for about $1.1 billion, as the Israeli firm looks to scale up its 3D printing business with the acquisition of the larger and older rival.
Shares of Stratasys, which makes industrial 3D printers, rose 15.9% to $16.25 in extended trading after Nano Dimension offered a price of $18 per share, a premium of about 28% to Stratasys' last close on Thursday.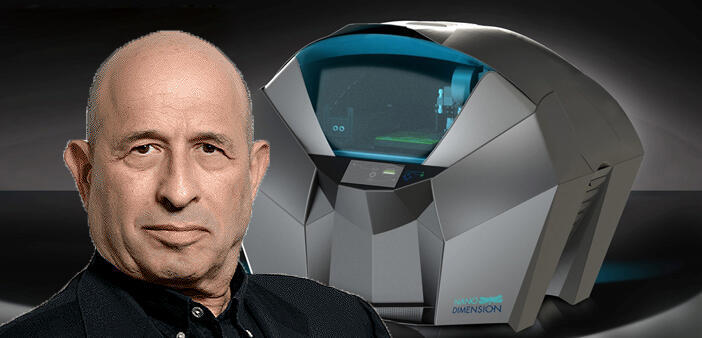 Stratasys confirmed it had received an unsolicited non-binding indicative offer from Nano Dimension and will review and evaluate the proposal.
Founded in 2012, Nano Dimension currently owns about 14.5% of Stratasys' outstanding shares and is the largest shareholder in the company that was founded over 30 years ago.
Nano disclosed a 12.12% stake in Stratasys in July last year, shortly after which Stratasys adopted a limited shareholder rights plan or "poison pill".
Nano Dimension's offer comes at an innocuous time. The company has been in a power struggle for months between CEO Yoav Stern and investment firm Murchinson, which is the largest shareholder in the company and is demanding the replacement of the board of directors. The current move, which comes 10 days before a shareholders' meeting demanded by Murchinson, is in essence a threat by Nano to spend all of its cash, which is what made it attractive to Murchinson in the first place.
Nano Dimension is barely active other than making several mysterious acquisitions to build a base of revenue in the field of 3D printing. But alongside a faltering business, Nano has a strategic asset in the form of a cash balance that is at the core of the power struggle.
During the pandemic, the company raised $1.5 billion, of which around one billion dollars still remain in its coffers. This cash, combined with Nano's low market cap which currently stands at only $800 million, made it an attractive target for Murchinson.
The Canadian firm entered into a war of attrition with CEO Stern, who, since taking office in 2020, has replaced the majority of the board. Last December, Murchinson, which had previously offered to purchase Nano for $1 billion, thwarted CEO Stern's attempt to take over the company.
Nano Dimension requested to reduce the exercise price of the options granted to the CEO from $6.16 per share to $2.46 per share. The reduced exercise price was the same as the stock price at the time and would have allowed Stern to become the largest shareholder in the company with a holding of about 10%, which would have also made him the actual controlling owner.
Since Murchinson's victory in December, the two sides have continued to spar. Stern, who also serves as chairman of Nano Dimension's board of directors, claims that the meeting called by Murchinson is illegal, while Murchinson demands that he and the directors on his behalf be removed: Oded Gera and two veterans of the high-tech industry, Igal Rotem and Yoav Nissan-Cohen.
Nano Dimension adopted its own poison pill against Murchinson's moves, which then published a presentation to shareholders titled "Save Nano Dimension." To date, the American institutional consulting firm ISS has sided with Murchinson.