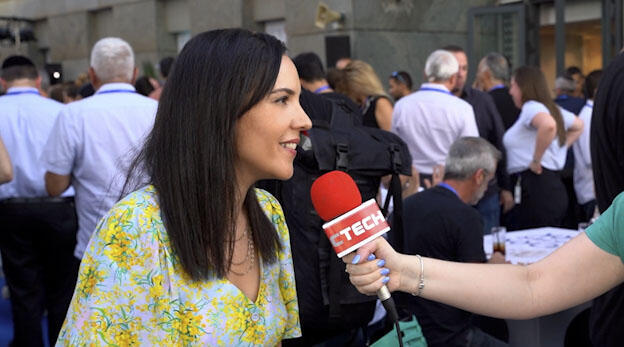 CTalk

INcapital Ventures looking to bridge between Israeli startups and North American market
Co-Founder and Managing Partner at INcapital Ventures Inbar Haham spoke to CTech at Calcalist and KPMG's Work After Work event in Tel Aviv
"INcapital is an early growth fund. We invest in B2B companies in different sectors. We focus on Israeli-related companies and we also invest in North American companies occasionally. We are a global fund in nature. We have offices in Toronto and in Tel Aviv, and we have 12 portfolio companies. It's been a very active year for us," said Inbar Haham, Co-Founder and Managing Partner at INcapital Ventures, speaking to CTech at Calcalist and KPMG's Work After Work event in Tel Aviv.
INcapital's main offices are based in Toronto. Regarding the Canadian market, Haham said, "We think there is great talent there. It's a less competitive market than the U.S. market. Canadians are also early adopters, so our portfolio companies look at it as a large market that they can easily get access to. We have a great network there, so we leverage our network in order to help them hire talent, raise capital, strategic partnerships, anything that can help them scale in the North American market."
"We're a generalist fund, which means that we invest in different sectors. We invest in B2B companies, but we are sector agnostic," said Haham. "Essentially what we're looking for is to invest in talent, entrepreneurs that understand the arena that they operate in, that have exceptional synergy as a team, and can really scale the company."
You can watch the full interview in the video above.