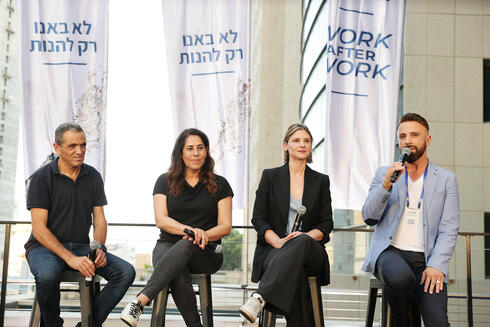 "The economic impact of Israel's political unrest will affect future generations"
Dina Pasca-Raz, Head of Technology & International Tax at KPMG Israel, was speaking on a panel together with Merav Bahat, Co-founder and CEO of Dazz, and Shlomi Hagai, Partner at JVP
"The high-tech industry, often considered a bubble disconnected from Israeli society, has now taken the lead. It occupies a unique position, leveraging resources, and maintaining a strong connection with what is happening in the country. I believe this connection will yield positive results," said Dina Pasca-Raz, Head of Technology & International Tax at KPMG Israel, during a panel discussion during Calcalist and KPMG's Work After Work event. The event focused on the state of Israel's high-tech industry amidst domestic political unrest, rising global interest rates, and the global economic downturn.
Merav Bahat, Co-founder and CEO of Dazz, expressed concern about Israel's isolation from the world economy. "Israel has always been closely tied economically to what happens in the rest of the world. Now, when there are signs of growth, when the economy is somewhat improving, we are seeing 70-80% of new companies register in the United States. We are seeing that talent is leaving. I have had five employees leaving for Europe and the U.S. in the last month and a half. I wonder where this stands on the government's agenda."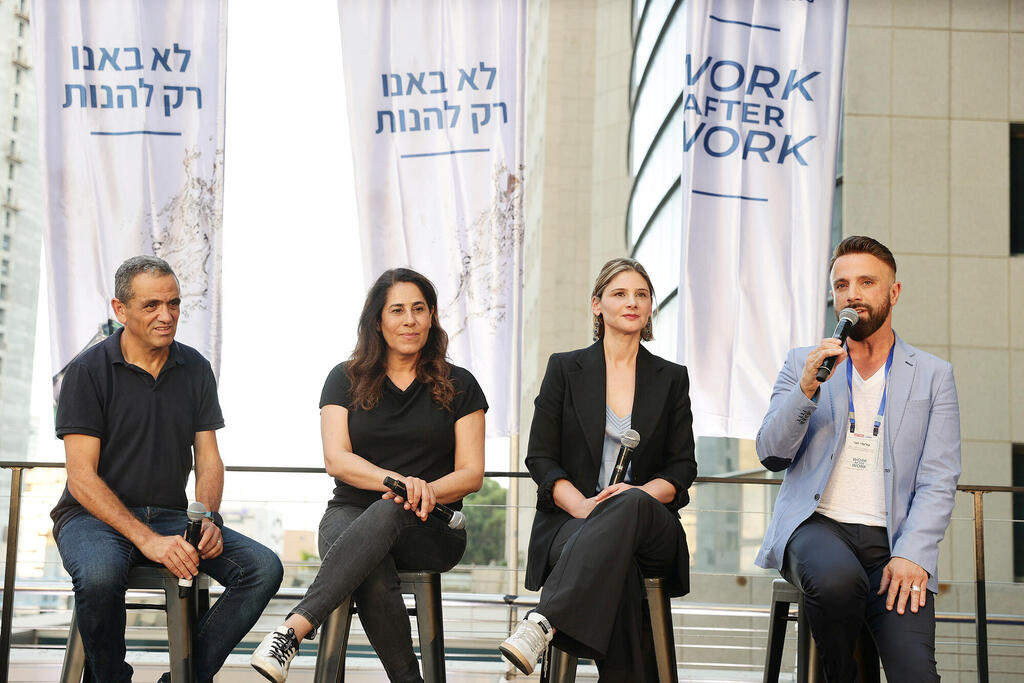 Bahat noted that a bright spot amidst the crisis is that employee wages and competition for talent have somewhat stabilized. "Employee wages are no longer inflated; it's no longer the case that the interviewer asks the candidate what salary they expect. We are in a different situation." However, there hasn't been a significant decrease in wages yet. "Wages have declined by 10-15%, but it's still not a dramatic change. Wages have been very high in the past three years."
The current goal must be to extend the runway, said Pasca-Raz. "Everyone has adjusted their expectations, and I don't know if it's because wages are actually decreasing or if they've received the message that the party is over, but the mood has definitely shifted. Companies are implementing cost-saving measures to ensure they have more funds to work with."
Shlomi Hagai, JVP Partner and Director of International Operations at the CyberTech and Climatech Center in New York, said that this crisis also presents opportunities for mergers and acquisitions. "Companies that are sufficiently established can grow not only organically but also through non-organic means. Many cash-rich companies are exploring these possibilities."
Hagai added that, "I expect the coming months to be characterized by this trend. More and more CEOs understand the need to focus not only on internal growth but also on external growth. I believe we will witness more deals being signed in the coming months."
From his perspective living in New York, Hagai expressed concern about the division within the Jewish community. "Jews in the United States are extremely unsettled because they ultimately believe that Israel is their home. When meeting investors from funds and companies, I notice a real slowdown in investments due to the uncertain situation in Israel."
The market loves certainty, said Pasca-Raz. "We faced two challenges that had already gained momentum. One occurred a year ago with interest rate hikes and the uncertainty of controlling inflation. This event affects not only us but when combined with the fact that we are not the largest country and not necessarily the most attractive in many aspects, instead of being an attractive investment destination, we are currently generating uncertainty. The lack of clarity regarding the situation and future direction creates an environment that introduces uncertainty, and businesses are averse to it."
Due to Israel's domestic political unrest, companies are registering abroad, and Pasca-Raz says that this will impact generations to come. "If I reflect on the past year, the chances of another major conflict in Europe seem low. Inflation appears to be under control, and the era of significant interest rate hikes is behind us. The market has already absorbed these factors."
Bahat said that although we are in a very difficult economic period in the world, there is a glimmer of hope. "We have witnessed significant declines in the public market, affecting funds that would have otherwise been invested in startups. In Israel, we are witnessing company closures, and more closures are expected. However, in the second quarter, we have started to see a correction. Since the beginning of the year, the Nasdaq has increased by 20%, and it is anticipated that the high-tech sector will regain momentum in terms of IPOs within 12 months from now. My concern lies in how Israeli high-tech will position itself and overcome obstacles to return to a healthy pace of investment, growth, and prosperity."
Hagai also predicted the return of IPOs within a year. "The demand for technology continues to grow, and we see the opening of more accelerators. I believe that by the middle of the second half of next year, the IPO market will reopen. Companies are growing, and I anticipate a situation where IPOs and raising funds will become easier."