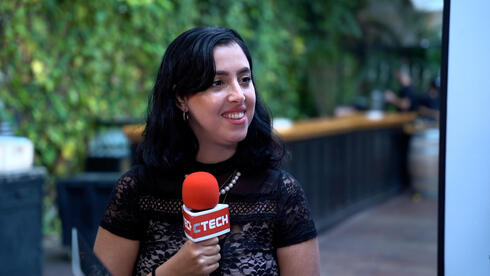 CTalk

"Cosmetics have side effects that we can prevent by using AI"
Dr. Hilla Ben-Hamo, Co-founder & CEO of MeNow, explained how manufacturers don't check how every product affects each person and the way her company can help by identifying every molecule and its effect
"Our customers are selling cosmetics online and we are assisting them in helping their consumers through matching," said Dr. Hilla Ben-Hamo, Co-founder and CEO at MeNow during an interview with CTech at the Shufersal Online and Calcalist e-commerce event this week. "Manufacturers today don't check how every product affects each person and we know how to identify every molecule and its effect."
MeNow is helping cosmetics retailers to match the right products to their customers in an effort to stop harmful side effects. The company is able to maximize results based on AI that utilizes medical data and real world evidence to find correct matches.
The Shufersal Online and Calcalist e-commerce event focused on the various aspects of the flourishing world of online commerce, how Israel is beginning to catch up with international markets, the latest trends and forecasts, and emerging technologies from Israel for the promotion of e-commerce.
You can watch the full interview in the video above.