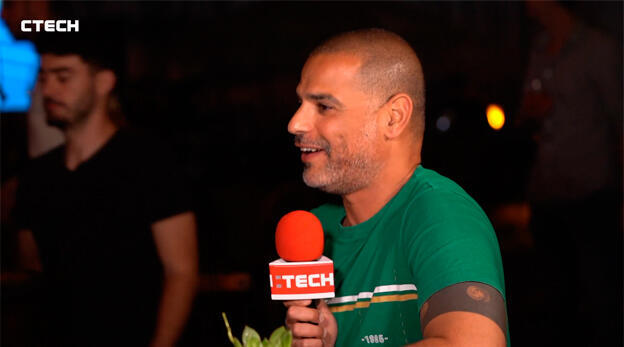 CTalk

"In order to be competitive, you have to build something out of this world"
Aviad Mizrachi, Co-founder and CTO of Frontegg, spoke to CTech at Calcalist's Tech on the Beach event about why Frontegg will weather this economic storm
"We understand that in today's world, in order to be competitive, you have to build something out of this world," said Co-founder and CTO of Frontegg Aviad Mizrachi, speaking to CTech during Calcalist's Tech on the Beach event in Tel Aviv this week.
Founded in 2019 by Mizrachi and CEO Sagi Rodin, Frontegg is an end-to-end user management platform for B2B SaaS, that allows companies to implement comprehensive user management that meets the necessary requirements for Product-Led Growth. The secure and scalable solution can be quickly integrated into any product with just a few lines of code, with support for all popular frontend and backend frameworks.
"What we do best is to have a very simple integration. We try to minimize the footprint of our integration. Compared to the alternatives out there, we try to focus on having a really easy no-code editor and on the other hand to have very complex use cases solved."
Regarding the economic downturn, Mizrachi views it as an opportunity, because companies want to allocate their time and resources more efficiently. "Companies are very cautious about what they're spending their resources on, but authentication and authorization is not something that you can build a product without. So, they would rather buy it than build it and focus on other stuff," he added.
You can watch the full interview in the video above.