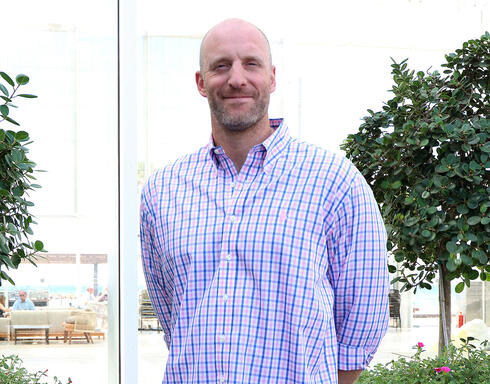 Interview

Thoma Bravo: "What crisis? We are in talks to invest in six Israeli cyber companies"
Robert (Tre) Sayle, a Partner on the Growth team at Thoma Bravo added: "The investment market is very active now despite the talk of a slowdown. We will invest in Israel as much as possible"
Most of the headlines surrounding Israeli cybersecurity these days are about cutbacks and layoffs, but beneath the surface the flow of capital to the land of cyber does not stop. Thoma Bravo, one of the largest private investment funds in the world that led ironSource's SPAC merger last year and in 2019 purchased Shlomo Kramer's cyber company Imperva for $2.1 billion, is a major player in this activity.
Thoma Bravo, which usually leads large investments of more than a billion dollars to purchase entire companies, recently finished raising a new fund that will focus on growth companies and will also invest in minority shares. The fund has already received commitments of about $2 billions and within this framework company partner Robert (Tre) Sayle came to Israel to meet with Israeli entrepreneurs. Along with Sayle, Ross Devor, who returned to Thoma Bravo after almost a decade at Insight Partners, serves as a managing partner in the fund.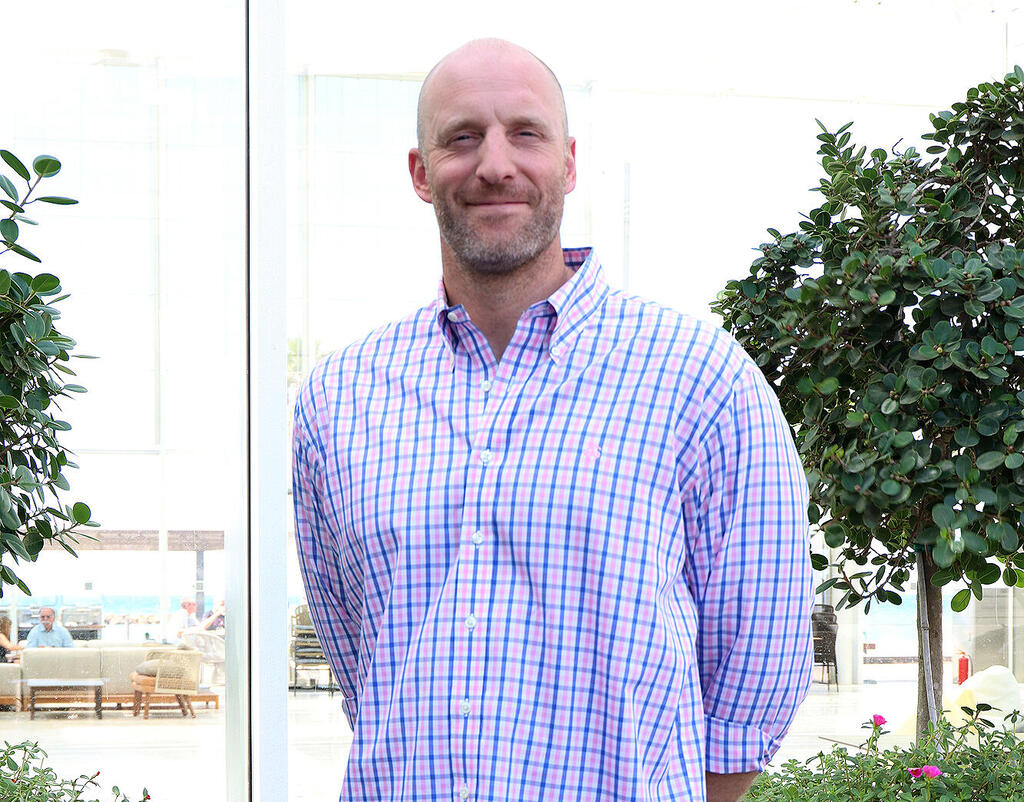 "In the past year, we started looking more at early stage investments with an emphasis on the software and cyber fields. Tel Aviv is the second largest center in the field after San Francisco, so we want to invest as much of the fund as possible here," Sayle says in an exclusive interview with Calcalist. "We are not looking for early stages, for that there are excellent investors in venture capital. We will enter after the company already has a significant customer base and we will help it grow. We will mostly invest in the C round and beyond, between $25 million and $150 million. We would like to lead the round. We don't have to, but that's usually how we prefer it."
Do you already have actual deals in progress in Israel?
"We are in negotiations to invest in six Israeli cyber companies. Some of the investments will happen in the next two months and some in the first quarter of 2023. Alongside the very strong cyber community in Israel, there are also interesting fintech companies as well as companies in the field of data and organizational infrastructure. We have already made the first such deal when we led an investment round in the fintech company Personetics at the beginning of 2022 where it raised $85 million."
This is a surprising statement because the prevailing feeling is that the industry is in crisis and the expectation is for a reduction in transactions. Is it different in practice in the field?
"There is a lot to do and the ability to make a lot of deals. Right now the timing is excellent because many companies last raised in 2020 or 2021 and for most of them this provides money for a year or two. This means that now they are approaching the time when they have to start raising again. For these reasons, the investment market is very active right now, despite the headlines about a slowdown or cuts."
But what about the value levels? Do these companies understand that they need to prepare for fundraising at a lower value than they received during the good days, what is known as a down round?
"This can happen in some cases, but not in all of them. There are quite a few companies that grew so quickly and beautifully, that today's revenues are high, and even if the multiples are lower, the value will not decrease. For others, it will be challenging not to resort to a down round, and there will also be those who will turn to debt or convertible bonds. But I can say that all the companies that we are currently looking at investing in are going to a round at a higher value than what was in the last round. The reason for this is that they have doubled their sales since the last round and this compensates for the decrease in multiples. Some companies see a real acceleration in sales because they found their right place in the market and these are the good companies."
Let's talk a little bit about the multiples. What are reasonable multiples in an investment round?
"Any area between 10 and 20 on the income is reasonable today. I suppose there will be a few who might get even more, but a year ago the common multiples were between 20 and 30."
Will companies that raised according to dream multiples, like Wiz for example, which raised according to a value of $6 billion when it had revenues of only $25 million, be able to raise again at the same multiples?
"Wiz is a tremendous success. Their multiples may decrease, but the sales of the company are growing so much that even in the next fundraising their value will be higher. Wiz is good, but there are also other companies in Israel that are very successful and growing fast, which will allow them to raise at a high value even in a difficult market."
Do you think we have already reached a low point in terms of the pricing of technology companies?
"I never succeed in predicting the markets, so I focus on companies, each one specifically. We are looking for the best ones with a business model and the market will continue to move in its cycles. I don't think there is a quick recovery on the horizon at the moment, but the feeling is that we are starting to stabilize around the new levels."
There is a feeling that cyber is a little more immune to the current crisis compared to other sectors, at least in terms of the value of public companies.
"I think the values were affected, but cyber always trades at a significant premium above the general market and at higher multiples compared to the software market. Therefore, there is a feeling that the value levels are still relatively high. But it is true that even in a challenging macroeconomic environment, cyber budgets are less affected. We see quite a few organizations that say, 'I can postpone this expense,' but in cyber it is less possible and this also explains the relatively high premium that cyber companies trade at."
You enter investments in growth companies at a relatively late stage, when many companies are already unicorns. Which company do you regret not investing in sooner?
"There are too many," laughs Sayle, "of course Wiz, also Noname and Cato and there are 20 more. Israel has so much to offer in this area. But we did not have this specific fund that could make such investments which are smaller minority investments. Now we are here to invest in the next rounds. Israel was a strategic target from the first moment the fund was raised. Israel is so unique on this level, many people have relationships and teams that leave the army prepared and these are the smartest people in the world. Because of their training in the army they are already very ripe for starting a company and operation. There is nothing like this in any other country."
Thoma Bravo has always been a big fan of cyber investments. After acquiring Imperva, the fund founded by Orlando Bravo, which currently manages $122 billion, has built a huge portfolio of companies in the field. There are even those who believe that the fund is building under the surface a sort of cyber giant of its own that will become the leader of the decentralized market.
Just this year, Thoma Bravo's central fund purchased the cyber company SailPoint for $6.9 billion and the identity management company Ping Identity for $2.8 billion, to which it also added ForgeRock, which operates in the same field, for $2.3 billion. The fund employs only about 100 people in total, but through the companies it holds, it employs 45,000 people.
Sayle himself joined Thoma Bravo in 2005 and engaged in the classic and favorite transactions of Thoma Bravo - purchasing a public company, delisting it from trading, making operational changes in it and then reissuing it or selling it on. About a year ago, he received a one-off project (as it turned out in retrospect) to be a CEO of a SPAC.
Thoma Bravo, like many players on Wall Street, entered the SPAC adventure and raised money for a dormant company to merge it with an interesting technology company. The best candidate found was the Israeli adtech company ironSource. More than $2 billion were poured into the company, of which about $1.5 billion went to the founders, the first investors and the employees. The offering was completed at a valuation of $11 billion and Bravo joined the board of directors. This week, the merger of ironSource with Unity was completed at a value of $4.4 billion.
In the end, the sale was done at a much lower value than the SPAC, and you came out at a loss.
"We are not looking at fluctuations in the short term, and we will not sell the Unity shares we will receive either. Of course up to a certain point where we will have to, but for now we will hold on to them."
In general, the entire SPAC industry turned out to be a disappointment and became one of the symbols of the bubble. Are you looking at more deals of this type?
"We only did one SPAC because the IPO window closed. We were lucky to be able to do the ironSource deal. It was the best company a SPAC could find. The combination of growth with profitability is almost impossible there. Unfortunately, the capital market hit them hard and it's frustrating but it's not in our control.
"We were looking for candidates for a merger and several people mentioned ironSource and we went for it even though it wasn't our market, we usually don't do deals in gaming. When we submitted the first offer to ironSource, Tomer Bar-Zeev (CEO of the company and one of its founders) told me that the company is already in the process of a regular IPO and is therefore not interested in a SPAC merger. But we talked for 45 minutes and I convinced himy. Even today if you ask Tomer about regrets, he does not regret the SPAC merger."
Do you think there is a future for the SPAC market?
"Not at the moment, because now there is no interest from investors, but in the future I do not rule out more deals of this type. We profited from the ironSource deal and we are very satisfied with it. We need to find another fantastic company like it."
And what about the general IPO market? You intend to invest more than $100 million growth companies. In order to generate a return on such an investment, the IPO market on Wall Street will need to get back on track.
"We are very patient and our philosophy is not based on a quick IPO. We can hold companies for many years, even more than the seven years accepted by investment funds. On the contrary, the better the companies, the harder it is for us to part with them," laughs Sayle.
What is your forecast for 2023? Are you the only ones increasing their activity, and is all the talk about there being about $290 billion for investments in venture capital funds and investment funds true?
"I definitely think there will be an increase in investments next year, not only because of the money available in the funds in general, but more because the companies will run out of money. In terms of the $290 billion that is being talked about in the market? Quite a bit of this money is already being invested these days and funds are conducting silent rounds that they do not report, mainly because it is at a lower value than the previous round."
Does the new reality make entrepreneurs more modest?
"Yes, you can already feel it. In recent years, there has been a lot of background noise from hedge funds, from entities that did a deal a week. Today there is more appreciation for investment entities that can provide added value. Suddenly, when talking about profitable growth, the entrepreneurs realize that Thoma Bravo has been doing this for 20 years. Suddenly you understand the value and the advantage of working with an experienced investor. Because we come from buyout funds, this is exactly what we know how to do - take a company and make it profitable."
Founders

: Carl Thoma, Orlando Bravo

Assets under management

: $122 billion, including $22 billion in a new fund it raised this year

Specialization

: Improving companies, usually through takeover bids and delisting

Headquarters

: Miami, offices in Chicago, San Francisco and London

Transactions in Israel

: Acquired cyber company Imperva at a value of $2.1 billion; ironSource's SPAC merger at a value of $11.4 billion