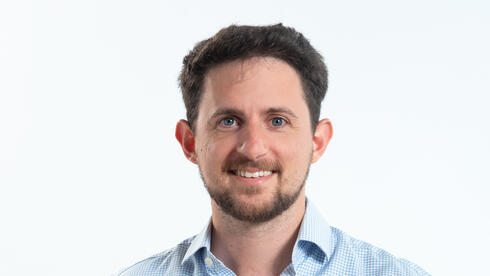 2022 VC Survey

Founders must "come to terms with reality," says Hetz Ventures
Judah Taub, Managing Partner of Hetz Ventures joined CTech to discuss the winners and losers of the year
It's no secret startups are in for a rough ride for the next few months, and VCs are making efforts to try help their portfolio companies through the storm. When asking Hetz Ventures how different companies should prepare for the coming year, its Managing Partner Judah Taub had a few suggestions.
"Here's some of what we told our own founders," he said. "Come to terms with reality - don't expect the market to flip back anytime soon. Accept that changes need to be made, and start making them swiftly."
The second piece of advice was to figure out their valuation in today's market. "It's not a fun exercise, but it's important to gain a realistic picture of where you're actually headed and what to expect when you're ready to raise your next round," he continued.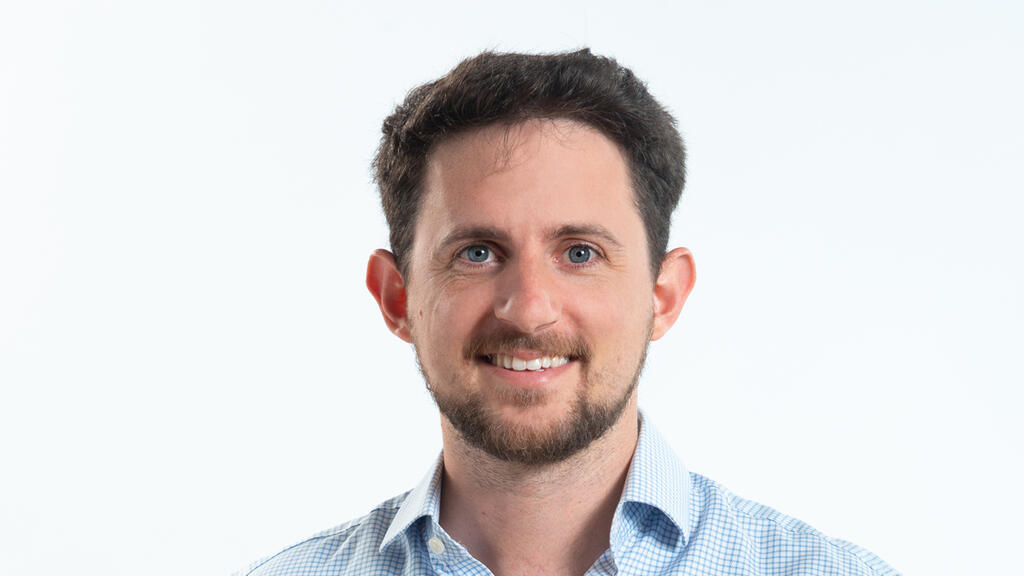 Name of fund/funds:
Hetz Ventures
Total sum of fund:
Nearly $300 AUM across four funds (Hetz I, II, III, and Hetz Ventures Opportunity Fund)
Partners:
Judah Taub, Managing Partner; Pavel Livshiz, General Partner
Notable/select portfolio companies:
Granulate, Trigo, Retrain.ai, 8fig
Judah Taub, Managing Partner of Hetz Ventures, has joined CTech for its 2022 VC Survey series to discuss the trends in the year ahead and how companies can best prepare.
If 2020 was the year of the pandemic, and 2021 was the year of records, how would you define 2022 in the VC sector?
"This year we saw the reversal of two trends play out. Previously, during the prolonged bull market we've known for a while, there were two trends that both VCs and founders had become accustomed to - a decrease in KPIs required for their next round, and an increase in investment amounts. In short: startups were being given more money to accomplish less.
"In 2022, both factors reversed - the bar was readied and the amount of money one had at their disposal to reach this new goal was also lessened.
"What does it mean for startups and their VCs?
Roadmaps have been/are being revised. For some, hitting their initial goals is probably not going to be enough to secure their next round.

It's certainly a challenging psychological environment for entrepreneurs, especially those who were not around during the previous major market downturn.

Nominal multiples are still favorable, especially in certain verticals."
Who are the big winners of 2022 and why?
"To see the winners (and losers) of 2022, let's visit the beach: As Warren Buffett says, "Only when the tide goes out do you discover who's been swimming naked."
"In a bull market, it's not only hard to differentiate, but it's also hard to explain why you're a robust asset rather than a 'high beta' asset. Quite often, it's the companies/firms/businesses that have built a strong brand are the ones that made their mark during the downturns.
"So the VCs that come out winners in 2022 are the ones who can show they are an asset class that does well in the bad times, as well as the good times.
"The same goes for companies; when things get tough, it's the startups building something new - as opposed to 'features' or 'add-ons' - who can hold their own as the tide recedes."
Who are the big losers of 2022 and why?
"So who's been left without their swim trunks on?
"Now that the tide has disappeared, it'll be clearer which VCs held on to reserves and which have fundraised too much money a couple of years ago and now find themselves struggling to keep up with that pace for their next fund.
"As well, companies valued way too high are going to suffer in their next raise, having to settle for a lower valuation to gain enough cash to weather this storm. If it is just a flat or down-round that is fine; it is when they raised too much capital and don't have enough to show for it that the capable can get ugly."
What do you expect in the VC sector in 2023?
"The pendulum tends to swing too far, so many VCs might get overly spooked and become too cautious. At the same time, entrepreneurs are learning to adjust their valuation and burn rate, but it's the VCs who are likely to swing too far.
For us, we're proud to say (at Hetz Ventures) that we have been and will continue to be consistent with our approach. We will continue to look for, and invest in, great entrepreneurs with disruptive ideas. The truth is, timing your exits is way more important than your entries… We have deployed at a similar pace in 2018, 2019, and so on - including this year."
What global processes will affect (positively and negatively) the Israeli market?
"Many tech companies here saw the impact of the Russian invasion immediately, watching their Ukrainian developer teams hit pause, literally overnight, to handle the fallout of the war upending their personal (and professional) lives.
"There's no question we're all connected, and each of these issues has an impact on us here in Israel. One thing that all these global issues have in common is they highlight the continued effects of geopolitics on our markets."
How should different companies prepare for the coming year?
"Here's some of what we told our own founders:
Come to terms with reality - don't expect the market to flip back anytime soon. Accept that changes need to be made, and start making them swiftly.

Figure out your valuation in today's market. It's not a fun exercise, but it's important to gain a realistic picture of where you're actually headed and what to expect when you're ready to raise your next round.

Prioritize efficiency. You might think you did before, but now it's crunchtime - and no longer 'growth at all costs' but becoming a large successful company in the most capital-efficient way.

At this point, agility is actually more important than skill. The startups who did better at the beginning of this downturn are the ones who moved quickly to make changes - not necessarily the ones who were better positioned in general."
What will be of the dozens of unicorns born last year?
"What matters is the fundamentals of a company. And that goes for VCs as well who in a similar way are being asked to demonstrate DPIs rather than TPVIs. It's about actual performance rather than storytelling. We're value-driven investors - with more weight given to fundamentals - rather than momentum-driven, focusing on valuations."
What sectors will experience an acceleration in VC investment and which will suffer a slowdown - and why?
"One space we focus on is developer productivity or reducing technical costs. Aside from believing in the investment space we also believe it is a good indicator for taking the pulse of the wider tech industry. If development can become cheaper, or more efficient, it helps alleviate the expense of capital today and naturally make innovation dollars worth more (innovation dollars are highlighted as a huge portion of early-stage investment dollars go towards development costs).
"Some examples of companies in this category include Wilco, an upskilling platform for software engineers, Twang, which is developing a universal platform for integrating voice capabilities, and Flox, a multi-platform and reproducible environment manager which brings down the barrier of entry to developing with Nix."
HR: Do the layoffs, those that have already happened and those that are coming, help to fix in any way the distress experienced by companies over the past 2-3 years?
"Considering the market, yes, we are seeing companies cutting departments or simply slowing their pace of hiring. These unfortunate developments will have the effect of reducing startups' cost, of course, but they also will set in motion the rebalancing of the salary inflation we've seen in recent years.
"We are likely to have a lag in these taking effect as there is an issue of stickiness (CEOs can't collectively turn around to employees and say "guys, the market has changed, now we're all worth 10-15% less"). It's going to take time before salaries even out, however, new companies hiring now can already see the decrease in the cost of employees while sign-on bonuses are slowly disappearing."
"It's important to remember that this market is not just affecting the companies that popped up, put on crazy parties and gave away intense hiring packages.
"This isn't easy to say but there are second derivatives of everything. When there is less investment, it impacts the ecosystem around it. The ripple effect reaches the accountants, the bankers, the marketing agencies, the PR people and many others. Just like our startups are being tested - having to demonstrate real return on investment - we're going to witness the same stress tests among other ecosystem players."
Tymely, Wilco, and Lama AI - Hetz Ventures' notable portfolio companies
Tymely
Enterprise Software; AI for customer support with human-level accuracy. Tymely is building an NLP-driven customer service technology with the aim of resolving customer support tickets faster than human-only solutions and with more accuracy than current AI-solutions.
Founders:
Ohad Rozen (CEO), Roy Penn (CTO)
Founding year:
2020
Wilco
Developer Tools; Upskilling platform for software engineers, Wilco offers the employee a continuous in-depth and immersive game-like experience, comprising challenges using different technologies and tools, giving the employee ongoing adaptive and practical training that continuously upskills the employee's level of expertise.
Founders:
On Freund (CEO), Alon Carmel (CPO), Shem Magnezi (CTO)
Founding year:
2021
Lama AI
Fintech; API-powered lending exchange for SMBs. Lama AI is building an API-first lending exchange for SMBs and providing financial organizations, vertical SaaS providers, and other partners the ability to originate, service, and deploy capital through Lama's API. Lama leverages collected and vetted data to locate the right match from their lender network.
Founders:
Omri Yacubovich (CEO), Ran Magen (CTO)
Founding year:
2022