Eight Roads: "We will invest $500 million in Israel in the coming years"
"In 2021, everyone was driven by greed rather than value. However, 2023 presents a good opportunity to build large companies during challenging times," added Davor Hebel, Managing Partner at Eight Roads, the VC firm backed by Fidelity
"We will invest $500 million in Israel in the coming years," said Davor Hebel, Managing Partner and Head of Europe at Eight Roads, the venture capital firm backed by Fidelity, one of the world's largest financial institutions.
The fund currently manages $11 billion in several funds worldwide, with approximately 10 active investments in Israel. Some of its investments in Israel include HiBob, AppsFlyer, Fireblocks, Eleos Health, Noogata, Gloat, and more.
Hebel, who is responsible for Eight Roads' activities in Europe and Israel, made this announcement during a meeting with various local technology companies at the HiBob headquarters in Tel Aviv. "We are organizing a series of events throughout Europe with our successful founders. Israel is a booming country, and we have 10 Israeli companies, with three already generating over $100 million in revenue: Appsflyer, HiBob, and Fireblocks," Hebel told Calcalist.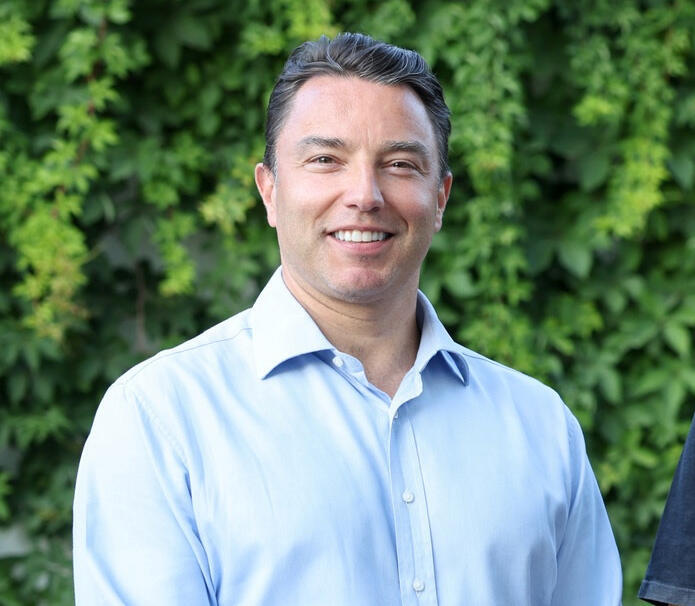 Hebel, who frequently visits Israel, strongly believes in the Israeli entrepreneurial spirit and expressed his desire to increase investments in the local market. "We have invested hundreds of millions of dollars in recent years, and we plan to invest half a billion dollars in the coming years in Israel." He sees the current year as an excellent time for investments. "In 2021, everyone was driven by greed rather than value. However, 2023 presents a good opportunity to build large companies during challenging times. Google emerged after the chaos of 2001, and this is another good time for building."
When asked about the fear of investing during this period, Hebel responded: "While there may be natural discomfort when the stock market declines from its peak in 2021, the fundamental aspects remain. Good companies are still here, and what has changed are the values that hinder good companies. The values in 2021 were not sustainable.
"Entrepreneurs often prioritize tactics over finding the right partner. Finding a partner involves more than just evaluating value; it's about finding people who can help build a company. This is what our fund offers – assistance in building remarkable and successful companies that will leave a lasting impact for decades. Value should not be the primary factor in all funding rounds; it's what companies do with the funds. Companies need to grow to their value, which may take two or three years to reach the value they initially received. If they don't succeed, they will have to make decisions about what's best for their future. Some companies have explored options such as refinancing employee stock options to motivate them to stay, while others may choose to merge or face failure."
When asked about the effect of the potential judicial coup in Israel on investment decisions, Hebel emphasized his awareness of the situation and expressed hope for a resolution. He stated: "Despite the situation, we have decided to significantly increase our investment in Israel in the coming years."
Discussing the topic of AI and generative technology, he mentioned Eight Roads' relationship with Eleos Health, Gloat, and Noogata, which all incorporate elements of AI in their products. Hebel believes that Israel is well-positioned to benefit from the AI wave, saying, "Generative AI is still in its early stages but making impressive progress. Israel should be one of the centers that will thrive in the wave of AI and generative AI."
When asked if this could lead to a new bubble, he responded by saying how "we will only know in five or ten years. If I had told you in 2007 that there would be a new Apple phone revolutionizing commerce and that technology and mobile phones would dominate our lives, you would have considered it highly unlikely because Nokia held two-thirds of the market. Today, Nokia doesn't exist, and Apple is worth trillions of dollars."
Regarding their investment criteria, Hebel explained: "I look for exceptional teams that build quality products in attractive markets. We invested in HiBob in 2017 when the product was in its early stages. Today, it generates revenues of over $100 million and operates in 137 countries worldwide. In just six years, the company has become a global leader, and we aim to find more companies like that."
When asked about the market recovery, Hebel expressed optimism, stating how he believes "that in the second half of the year, the market will begin to recover. We are witnessing good companies considering raising capital, and next year we expect to see recovery and increased capital raising. With inflation and interest rates peaking, there is a sense of stabilization, and I feel the market is gradually rebounding."
Regarding the potential return of a bubble, Hebel commented: "Yes, it may happen someday, but not in the immediate future."