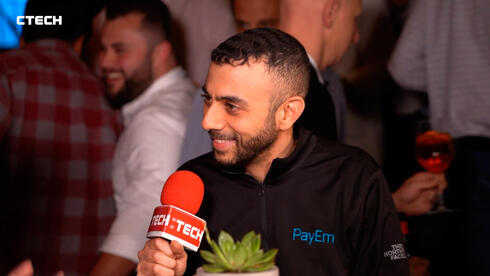 CTalk

PayEm CEO: "We're seeing the market correcting, but maybe a bit too much"
Itamar Jobani, CEO of PayEm, spoke to CTech at Calcalist's Tech on the Beach event about how demand for PayEm's solution is rising amid the economic downturn
"What's happening now is a correction. The market in 2020 and 2021 was out of control. And now we're seeing the market correcting - maybe a bit too much. I believe that next year we'll get to a new normal," said CEO of PayEm Itamar Jobani to CTech during Calcalist's Tech on the Beach event in Tel Aviv this week.
Founded in 2019 by Jobani and CTO Omer Rimoch, fintech company PayEm has a procurement and spend management platform, with a variety of tools including AP automation. It targets mid-market companies struggling to balance financial oversight with enabling employees to do their work easier and faster.
"Most of the AP solutions out there were built to serve the AP department, and we built PayEm with the employees in mind. That means that the experience is a lot about the employees..so the user interface is very friendly. The language that we use is very friendly for employees. And the process is way more democratized, as we say, than serving just the finance department in general," Jobani told CTech.
In January, PayEm announced that they raised $20 million in equity funding from Mitsubishi Financial Group, Collaborative Fund and others, as well as $200 million in credit financing from Viola Credit. Jobani ultimately expressed optimism about the current economic downturn, and says that he's seen even more demand for PayEm's solution as companies seek to reduce costs and be more efficient.
You can watch the full interview in the video above.