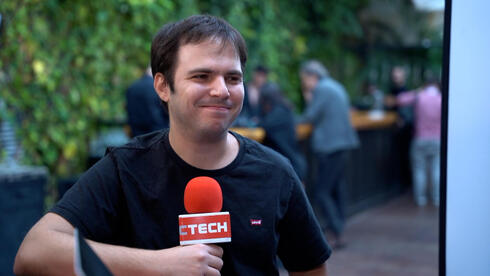 CTalk

"We separate the smart from the cart"
Eran Kravitz, Co-founder & CTO of Shopic, explained how his company provides a device with cameras that goes onto any standard shopping cart and uses computer vision to see what goes in and out of the cart and on the shelves
"We are able to provide a quick checkout with just a click," said Eran Kravitz, Co-founder and CTO at Shopic during an interview with CTech at the Shufersal Online and Calcalist e-commerce event last week. "We also enable the retailer to engage with the consumer and we also provide data and insights for the retailer on what goes on inside their supermarkets and they can use that data to be more efficient, provide better offers to the consumers, etc."
Shopic provides a digitization platform for medium and large supermarkets. The company provides a device with cameras that goes onto any standard shopping cart and uses computer vision to see what goes in and out of the cart and on the shelves. Recently, Shopic
raised $35 million in their Series B round
.
The Shufersal Online and Calcalist e-commerce event focused on the various aspects of the flourishing world of online commerce, how Israel is beginning to catch up with international markets, the latest trends and forecasts, and emerging technologies from Israel for the promotion of e-commerce.
You can watch the full interview in the video above.