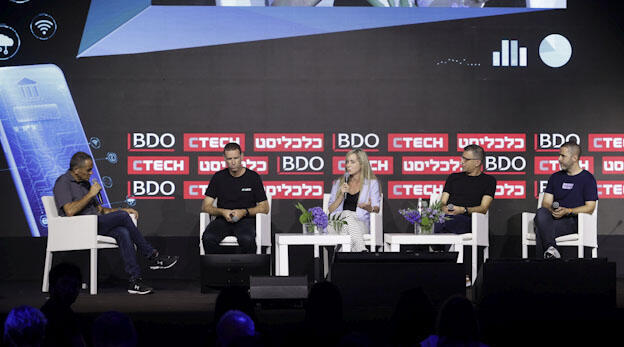 "After years of looking at growth, today investors are looking at profitability"
Industry experts highlighted the need for transparency, financial knowledge, and efficiency in the evolving fintech landscape at Calcalist's Financial Innovation conference
"We are on the cusp of one of the best periods for fintech. There is a great need for financial services, a market of $12.5 trillion, of which fintech today represents only a quarter of a trillion," said Noam Inbar, a partner at the Viola FinTech VC on a panel at Calcalist's Financial Innovation conference in Tel Aviv. "Today, there are two engines that are providing an extra push to the fintech world: open banking and AI." She noted that while the economic situation is difficult today, with rising interest rates, "the companies that survive today and have a stable foundation will become real companies."
Inbar said that Viola intentionally reduced its rate of investments in 2021 due to high equity levels, but noted that today there are investment opportunities resulting from the macro environment, high inflation, and high interest rates. "Consumers who usually don't delve into finances can't afford to remain ignorant today. This creates a need for tools of transparency, financial knowledge, and management. In the business sector as well, there are technologies related to efficiency. Another indirect impact of inflation is on supply chains, and there is significant work that startups can do in that area," Inbar concluded.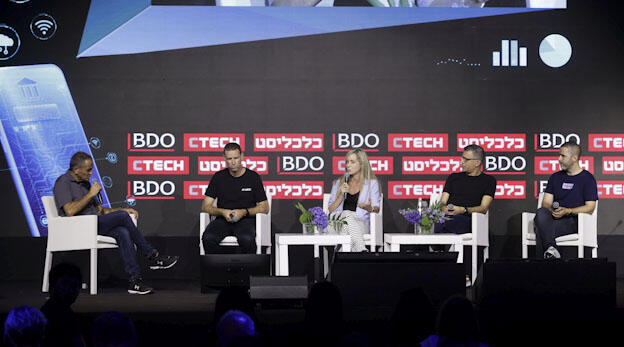 Ohad Maimon, CEO of Hyp, a digital payments company that works with 65,000 businesses in Israel, said, "After years of focusing on growth, investors are now looking at profitability, and it's an excellent period for fintech because we have matured and become much more solid. The companies that will survive this current period are those that have a real business model."
Regarding Hyp specifically, Maimon noted that "the fact that the world is transitioning to digital payments does not mean that it becomes more organized. Many businesses that receive digital payments do not receive them properly, and they are losing millions of shekels each month. Not long ago, we identified NIS 12 million that were missing from a business in its annual cycle. Ironically, as we increase the number of payment methods, there is a risk of disorder. Furthermore, today we also provide a solution for working capital, and in the coming year, we will start offering credit to small businesses based on their invoices and future receivables."
Tom Vaknin, Co-founder and CEO of Pay.com, said, "We're unusual in the landscape because we haven't received financing from VC funds, but are part of the framework of Teddy Sagi's companies, which has already established several successful companies in the field. And yet, from the beginning we were focused on profitability and the business model. We recognize that businesses are looking for simplicity and speed, for payments to be as automated as possible. For example, we help businesses in the process of absorbing a new supplier, which via traditional tools can take up to a month, while with us it takes fifteen minutes."
Oded Zahavi, Co-founder and CEO of Mesh, which helps international companies improve the efficiency of their financial systems, added: "In the past, it was possible to create a fintech company without too much technological depth and also raise money for it, but today it's different. In our market, the vast majority of customers work with old systems that have existed for more than ten years and are based on the traditional banking system, so that in order to replace them, you need to bring significant technological value and create real disruption. The reality is complex. The music in the game of musical chairs has stopped and those who don't find a chair will have to be sold or closed. But lest there be concern that 2023 is a bad year for fintech, changes are happening and in three years the world will be completely different for digital financial services."