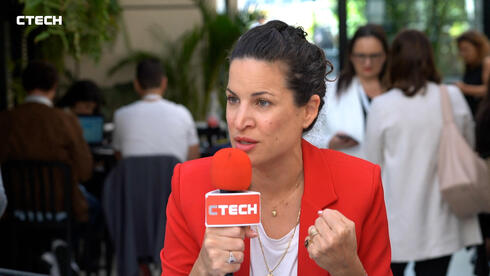 CTalk

Meet the woman leading the Handmaid's Tale protests across Israel
Moran Zer Katzenstein, Founder at Bonot Alternativa, spoke to CTech about the ongoing fight to protect women's rights in Israel
As pictures of protests against the proposed judicial reforms in Israel travel the world and garner attention from activists, there is one image that stands out more than most: the image of groups of women dressed in all red garments to match the symbolic images from the popular TV show 'The Handmaid's Tale'. The efforts are led by Moran Zer Katzenstein, Founder of Bonot Alternativa, who volunteers to promote the protection of women's rights in Israel.
"With everything that is going on, I am focusing on Bonot Alternativa because I think this is the biggest fight for women in our days in Israel right now," she told CTech. Speaking at Calcalist's Women's Day conference, Katzenstein highlighted why the campaign has resonated with so many people.
"The most important thing is that people and women woke up and understood that we are going to be the first ones to be affected," she continued. "Women are rising, women before who weren't activists come and want to take part. This is really important for us. We are now thousands of women."
Protests against the government proposals have now entered their 10th week, with many industry leaders and companies widely condemning the reforms.
You can watch the entire exchange in the video above.