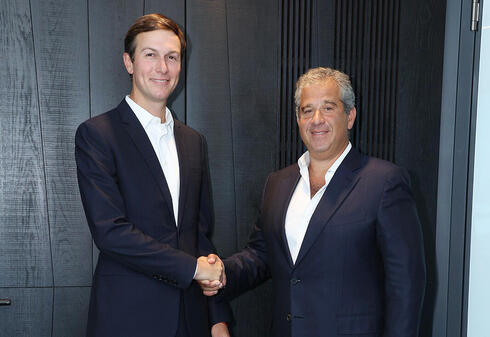 Jared Kushner's Saudi-backed firm investing $150 million in Israel's Shlomo Group
This is the first investment in Israel for the Miami-based Affinity Partners that is sponsored by Saudi Arabia's sovereign wealth fund. "We are bullish on the long-term growth prospects of Israel and the broader new Middle East," said Kushner
Jared Kushner's Affinity Partners is investing $150 million in acquiring a stake in the automotive and credit operations of Israeli company the Shlomo Group. This marks the first investment in Israel for Affinity, which has raised $3 billion, two-thirds of which came from Saudi Arabia's sovereign wealth fund.
The Shlomo Group is not publicly traded on the stock exchange. It was founded by Shlomo Shmeltzer and is currently managed by his son, Asi. The automotive and credit operations will be transferred to a subsidiary company valued at $1 billion, in which the fund will hold up to an 18% stake.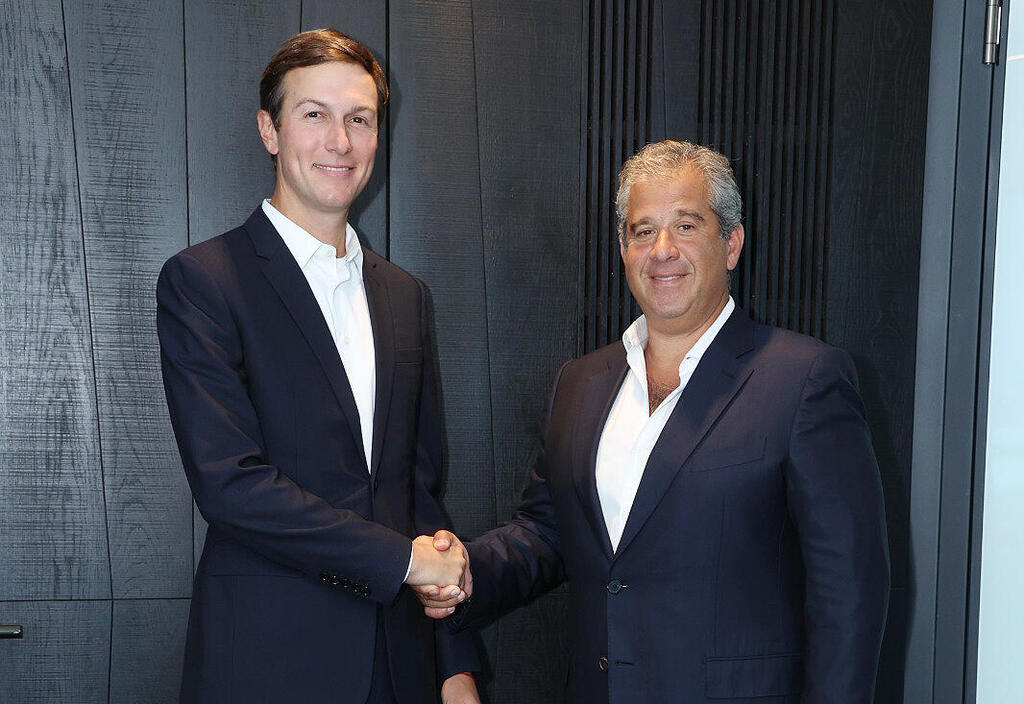 Phoenix Holdings, the parent company of Phoenix Insurance and Phoenix Agencies, currently under the control of American funds Centerbridge Partners and Gallatin Point, enlisted the services of the international investment bank Jefferies earlier this year to lead the process of introducing an international partner to Phoenix Agencies. Jefferies is being joined in the process by Vitruvian Partners, Pollen Street Capital, Searchlight, and Reverence.
"We are bullish on the long-term growth prospects of Israel and the broader new Middle East. Shlomo's historical growth has been rock solid, and the company has many exciting opportunities in its future," said Kushner.
Shlomo Group was founded in 1974 and has a fleet of over 78,000 vehicles and a market share of around 30%.
Under the investment agreement, a new subsidiary will be established under Shlomo Holdings, consolidating all joint automotive (leasing, rental and car sales) and credit operations, whereby Shlomo Holdings will hold around 85% of the new company's issued share capital and Affinity Partners will hold around 15%. The parties agreed to a value equalization mechanism based on future results, whereby the investment fund's holdings may increase up to 18%. Affinity Partners will appoint a director and observer to the board of directors of the new company.
In addition, Shlomo Holdings and Affinity Partners entered into a shareholders' agreement, in which the new company will adopt a dividend distribution policy. As of the fourth anniversary after closing the transaction and for a period of three years, Affinity Partners may ask Shlomo Holdings to acquire its full holdings in the new company based on an agreed upon formula. If Shlomo Holdings chooses not to acquire the fund's holdings, Affinity Partners may demand Shlomo Holdings IPO the new company. Furthermore, the fund will act to promote joint company transactions in the Middle East and North Africa on terms agreed by the parties.