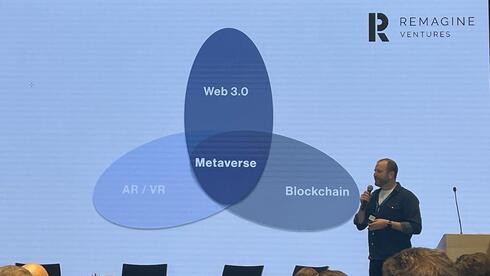 "The metaverse is a shift in society where identity is being redefined"
Concepts of the metaverse and its implications were explored at a conference hosted by Israeli venture firm Remagine Ventures and law firm Herzog Fox & Neeman
Almost 400 entrepreneurs, founders, and tech enthusiasts gathered yesterday in Tel Aviv to attend 'Metaverse: The New Internet', an in-person conference hosted by Remagine Ventures and Herzog Fox & Neeman after a two-month delay following the Omicron wave of Covid-19. The conference hosted experts and industry leaders who hypothesized about the possibilities and implications of the metaverse and our reaction to it.
Opening remarks were made by Alon Lederman, Hi-Tech Partner at Herzog Fox & Neeman, and Kevin Baxpehler and Eze Vidra, Managing Partners at Remagine Ventures. The remarks implied that while there are many viewpoints on the metaverse and how it could shape the future of our world, it is widely acknowledged that gaming is the core driver in our adoption of online living, evident in young people who are already well-versed in the space.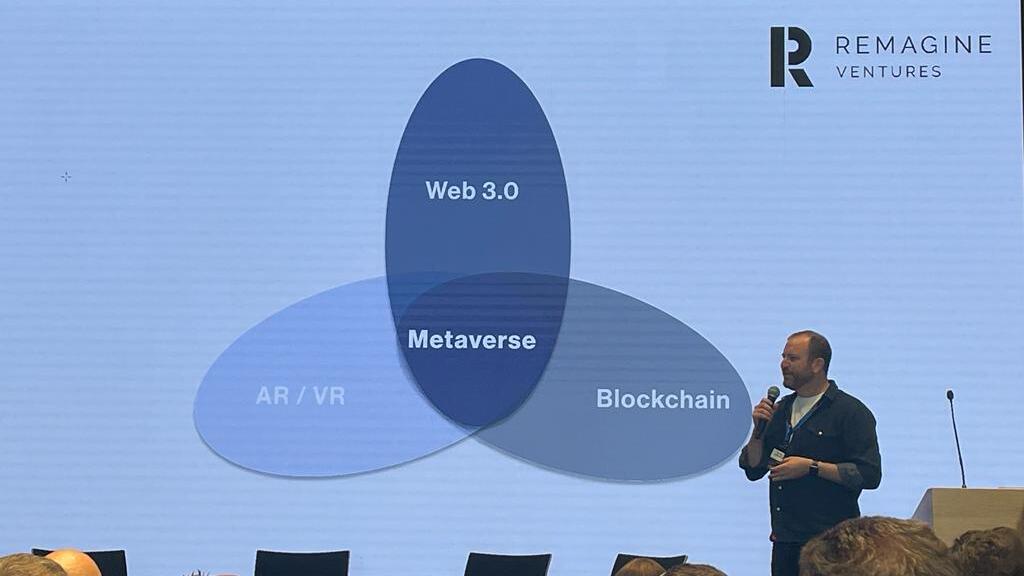 "Every gaming company is looking at the potential of Web3 and blockchain," said Yehoshua Gurtler, General Counsel at Huuuge Games during the panel titled 'NFTs - Standards, Protocols, and their Adoption.' He was joined on stage by Web3 Product Manager Tomer Weiss, Co-Founder & COO at Horizen Labs Liat Aaronson, and Head of Technology & eCommerce Regulation at Herzog Fox & Neeman Ariel Yosefi. "Crypto and gaming are a natural alliance. They're used to using tokens and dressing up avatars," he continued.
Attention to the metaverse has seen a spike in recent months following the highly publicized rebranding of Facebook to Meta, indicating its intentions to shift its efforts to a more virtual world capable of hosting social spaces, shopping experiences, and more. Microsoft also raised some eyebrows when it expressed interest in purchasing gaming company Activision for almost $70 billion, interpreted by most as a desire for the company to gain access to prominent IP such as Call of Duty.
Although gaming is seen as the driving force in the adoption of the metaverse, attendees at the conference were shown how it can be defined as the 'sweet spot' between Web3, blockchain, and AR/VR technologies. "The tools are getting built where your wallet is the interface and the token is the ability to exchange," added Horizen Labs' Aaronson.
The second panel, named 'Startups role in building the Metaverse' included insights from Shachar Sorek, Chief Marketing Officer at Overwolf, Anat Shperling, Founder and CEO at Toya Pioneering Women, and Oren Aharon, Founder and CEO at HourOne. "The metaverse is a shift in society where identity is being redefined," said Sorek boldly, drawing on experiences from his six-year-old son who socializes with friends online during the years of the pandemic. "If I had to put a number, I would say 70% of our world will be in the metaverse," he added.
Not all that glitters is gold, however. The final panel exploring the investment opportunities in the metaverse was welcomed with more caution than the optimistic entrepreneurs that preceded the panel. "Maybe I'm in the minority here, but I think this is going to fail," warned Danny Peled, Managing Partner at Stardom Ventures. He was joined on stage by Mor Assia, Founding Partner and Co-CEO at iAngels, Managing Partner at Remagine Ventures Kevin Baxpehler, and Eitan Reisel, Founder & Managing Partner at Vgames, who confirmed that "when I see the word 'metaverse' on a deck I reject it… games are the metaverse."
In general, the conference was a celebration of Israel's metaverse opportunities, highlighting companies like Zoog, echo3D, and D-ID that can all impact the online space in the future. As the young who are meeting and socializing online today grow up into the consumers of tomorrow, the metaverse might be seen as the inevitable next step for all our online needs and desires.
Remagine Ventures is a Seed and Pre-Seed fund that invests in how consumers spend their time and money online, with a spotlight on Israeli companies. Its portfolio includes Novos, a training platform for gamers, Vault, an AI solution to optimize media investments, and Sneaky Panda, a mid-core mobile gaming studio. Herzog Fox & Neeman is Israel's largest law firm located in Tel Aviv.