"Maintain no more than 6 months of shekel exposure," VC firm Bessemer tells Israeli portfolio
"Our primary business concern is the continued weakening of the shekel and the smaller risk of foreign currency controls as the outflow of funds from Israeli banks continues to gather steam," read the letter sent by Bessemer to its Israeli portfolio companies
American venture capital fund Bessemer Venture Partners, one of the largest investors in Israeli high-tech, is calling on the executives of Israeli startup companies in which it has invested to consider transferring funds to foreign accounts. The fund, which is managed in Israel by Adam Fisher, didn't explicitly demand that money be transferred overseas, but the spirit of the letter is clear.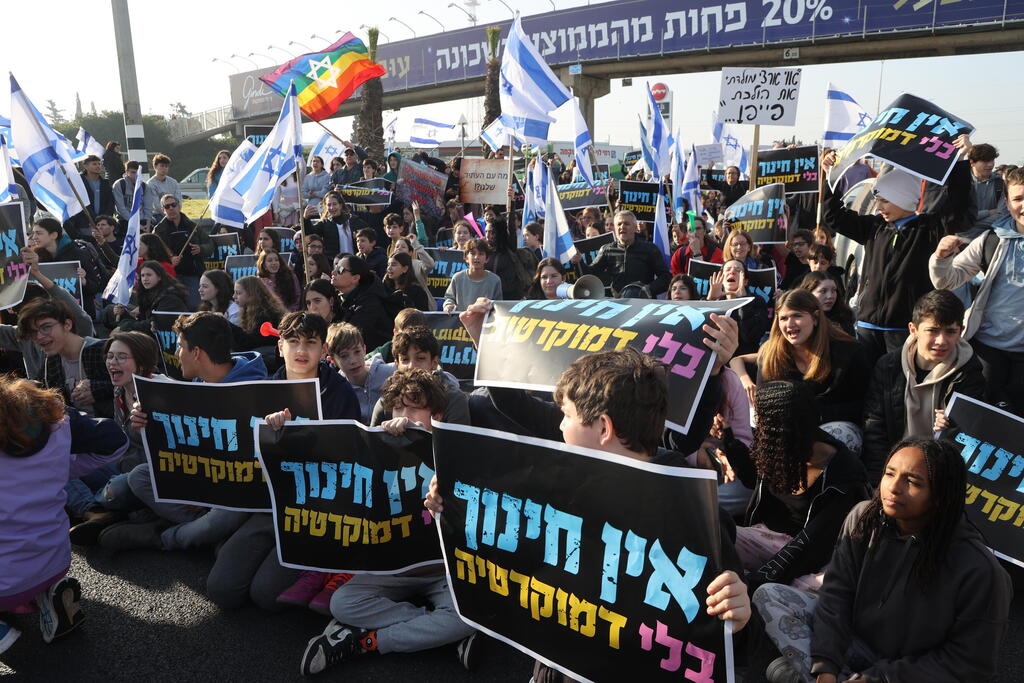 "Israel is entering into a new era of instability characterized not by the unstable coalitions of the past four years, but by unpredictable policies of an unrestrained government. In its first six weeks in power, the government has routinely disregarded the opinion and warnings of industry experts including economists, bankers, investors, and business owners instead making calls to imprison certain critics and attacking the media. Already, the government is pointing its finger at the business community with the claim that any economic downturn will be because of the business community's actions and public statements, not the result of government policy and statements," the letter read.
"At Bessemer, we are confident in the resilience of Israeli high-tech given its limited exposure to the local economy, but have significant concerns that the current climate may result in a chilling effect on non-tech foreign investment and domestic consumption in Israel that goes beyond the challenging macro environment. Our primary business concern is the continued weakening of the shekel and the smaller risk of foreign currency controls as the outflow of funds from Israeli banks continues to gather steam. While both concerns may feel exaggerated at this moment, investor and public perception can abruptly make both risks a reality. This requires consideration of new policies covering how businesses manage their shekel exposure and how they distribute risk across different accounts and geographies.
"Our high-level recommendation is to maintain no more than 6 months of shekel exposure (only short-term deposits) and to seriously consider keeping foreign currency in foreign bank accounts (multiple foreign accounts for larger cash positions).
"We are aware of the variance between interest rates for dollar deposits in Israeli banks relative to U.S. and European banks, but do not think the delta reflects the risks detailed above. We also recognize that much of your cash may be locked in long-term deposits at Israeli banks, so you will need to consider carefully which deposits to open and when. Before you proceed to move foreign currency between accounts, you should consult with your advisors as transfers between legal entities can trigger withholding taxes and incur other costs.
"Many of you have already taken prudent steps ahead of this recommendation, so if you have recommendations please share."
Bessemer has invested in more than 60 Israeli startups in a wide variety of fields over the past three decades, including Fiverr, Habana, and Wix. In September, it completed the raising of $3.85 billion for its 12th fund - BVP XII. The new fund will invest in Seed and early growth stage companies in software, enterprise computing, deep-tech, fintech, consumer, and healthtech companies.