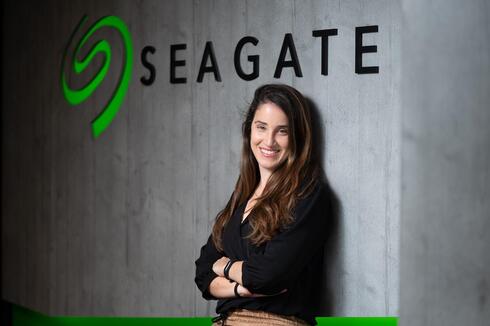 She-Inspires

"You can overcome anything with research and consultation"
Noa Franko Ohana, Director at Lyve Labs Israel & Singapore, and Innovation Group Manager at Seagate, shares her tips for success and explains why she views Madonna as a role model
"Whoever says having children doesn't affect their career at all is probably not telling the whole truth," said Noa Franko Ohana, Director at Lyve Labs Israel & Singapore, and Innovation Group Manager at Seagate. "I wanted to be there for my kids, I wanted to be present. Now that they are older and they need me less I can take on bigger challenges." Franko Ohana admits she outsourced everything she could such as food and cleaning, stating: "Working in a full time position while your kids are small is very challenging."
Franko Ohana (41) began her career in the army as an officer at the Center of Computing and Information Systems. She has two MBAs in management and conflict resolution. She is just beginning her phD and is considering researching women in management positions in the high-tech industry. After starting off as a programmer, she eventually switched to product management was part of various large corporations, from BMC to Microsoft and IBM, before finally landing at Seagate.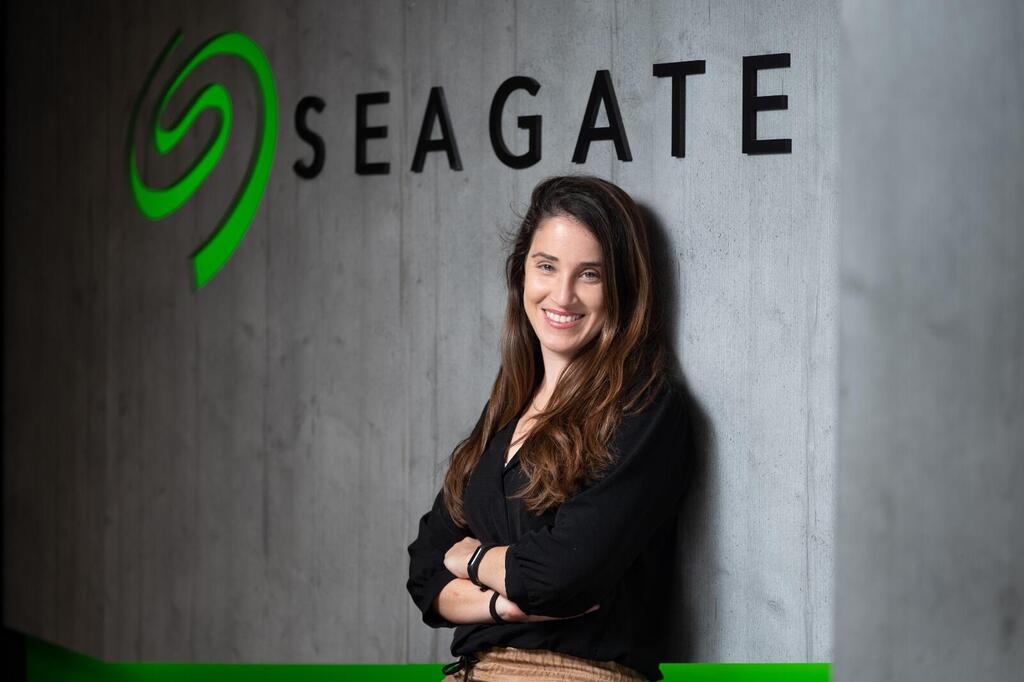 Seagate is a multinational company established in 1979 in the U.S. and has grown to become a global leader in data management and storage. With over 50,000 employees around the globe, 40% of the world's data is stored on Seagate products. Seagates presence in Israel comes in the form of Lyve Labs. Seagate's innovation center is a collaborative platform through which Seagate partners with innovators, startups, and enterprises to create solutions that harness the flow of data.
"I started exactly three years ago and one month later we opened the innovation center in Israel," said Franko Ohana. "Two years later we opened an innovation center in Singapore. There I had the challenge of recruiting people in a different country which is something I had never done before. Also, a year and a half ago I recruited a development team. My development days were long gone so I had to refresh my memory. I currently have two teams of amazing developers."
Franko Ohana goes on to explain the importance of diversity. "I built a recruiting process that is pro diversity. Basically applicants start with a task. I offer the task to anyone - I don't care about the college they attended or the companies they worked for. If they have the relevant experience and they know GO then I give them the task. This filters the best and most motivated applicants." Franko Ohana proudly adds: "I have employees from Beer Sheva and from the north, I have women and men. There is a real variety."
CTech's She-Inspires series follows the stories of various female leaders in Israel. The interviewees hail from various sectors: some work at high level positions in large organizations, some are founders, and some are key players in industries aimed at changing the world for the better. The goal is to learn where they came from, where they are going and how they are bringing inspiration to an entire sector making its way towards a glass ceiling just waiting to burst.
When asked why she studied computer science, Franko Ohana replied: "My parents kind of pushed me to computers, especially my father. I wanted to be a lawyer or a fashion designer. However, my father said computers are the future and convinced me and my sister. I love fashion but I'm not good at sketching and there are just so many lawyers I decided to try it and I liked it."
Which female role model did you grow up on?
Franko Ohana mentions Madonna. "She was a breakthrough woman in a world of men. I remember thinking 'wow she can do it all'. She is innovative and breaks a lot of rules."
Franko Ohana then adds that he may not be female, but Mark Zuckerberg is also her role model. "I quote him all the time in the presentations I give. His best quote according to Franko Ohana is: 'The biggest risk is not taking any risk. In a world that is changing really quickly; the only strategy guaranteed to fail is not taking risks'."
What would be your tip for young women looking to succeed?
"Keep an eye open for opportunities all the time, don't get stuck in your comfort zone." Then, when asked what to do if they encounter any hesitation, Franko Ohana replied: "Consult with people. You can overcome anything with research and consultation. In today's world you can always find the answer. Surround yourself with people that can give you good advice."