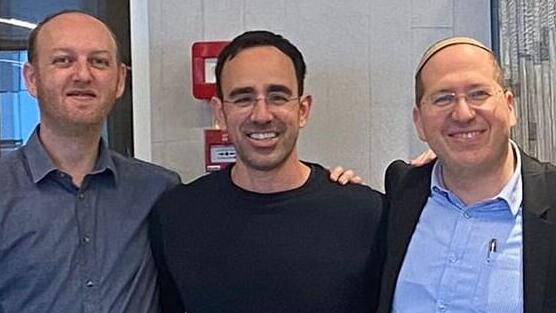 Filling up with cash: TankU raises $8 million
The company, which was established in 2014, has developed a platform for monitoring vehicles, which enables refueling, charging, and automatically washing them. To date, the company has raised $16 million
Israeli startup TankU has completed an $8 million funding round led by the Champel Capital Fund. This current funding brings the total investment in TankU to some $16 million, raised from such strategic and private investors as the Israel Innovation Authority, Israel Oil and Gas Fund, and Jean-Baptiste Renard, former European director of British Petroleum. A Haifa-based start-up, TankU has developed an artificial intelligence and computer vision-based platform for monitoring and tracking vehicles in external commercial complexes - enabling the automated and personalized transformation of such services as fill-ups, electric charging, product pick-up, and car washing. The company has about 20 employees and will grow by about 50% in the coming year.
In Israel, TankU's system operates at Sonol's gas stations. When a customer arrives to pay through the app, he is identified next to the pump next to which his vehicle stopped and is only required to confirm the operation with a click and refuel. The system secures the entire refueling and payment process, and prevents fraud.
TankU, which has been operating commercially since 2018, was founded in 2014 by CEO Dan Waldhorn, a veteran of the IDF 8200 unit who worked for Rafael Advanced Systems Ltd.; algorithmics and computer systems experts CTO Alon Amster, and CSO - Chief Scientific Officer Nadav Maoz; and VP of Marketing Oz Goren, a former senior executive at Orpak, developer of the Dalkan.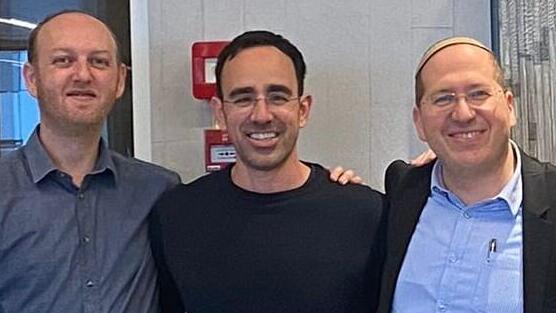 TankU's technology was developed in collaboration with such international experts as Professor Guillermo Sapiro of Duke University's Institute for Brain Sciences. Moreover, TankU participates in the NVIDIA Inception Program, and has registered several patents on the system and its algorithms. At present, the company has projects at various stages of implementation in the United States, South Africa, the United Arab Emirates and India, as well as distribution agreements and collaboration with a number of companies worldwide.
"Today, there are many companies on the market which already automate processes based on computerized vision-based technology and artificial intelligence and are being utilized in closed shopping complexes such as stores and malls," said TankU CEO Dan Valdhorn. "Yet TankU is the first to pioneer such technology for service stations and external complexes encompassing vehicles and people. The present funding will enable the augmentation of our operations in the markets in which we operate and our expansion to additional countries."
"In today's era, identifying and comprehending processes and customer behavior are the key to transforming services to be automated, personal and speedy," said Amir Weitmann, Managing Partner at Champel Capital. "TankU is working to develop the service station market that remains technologically behind, and aligns with the autonomous and electrical revolution in the automotive industry expected to only intensify in the coming years."
First published: 14:55, 29.03.22