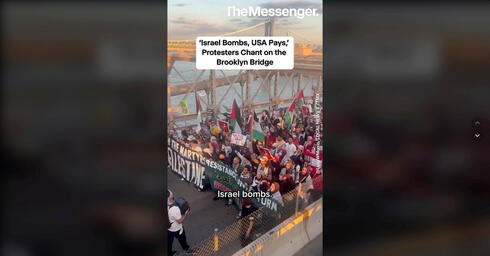 ISRAEL AT WAR

Israel is losing on the online advocacy front: 15 times more posts with pro-Palestinian tags
According to an analysis by Humanz, 7.39 billion posts with pro-Israeli tags were published on Instagram and Tiktok since October 7, compared to 109.61 billion posts with pro-Palestinian tags. "It's hard not to see that there's substantial funding behind this operation", says Humanz CEO.
Israel is losing on the online advocacy front - big time. An analysis of online discourse on social media, conducted by the Humanz company, reveals that while 7.39 billion posts with pro-Israeli tags were published on Instagram and Tiktok last month, in the same period 109.61 billion posts with pro-Palestinian tags were published on the platforms - almost 15 times more. "It's hard not to see that there is money behind this," said the company's founder and CEO, Liav Refael-Chen.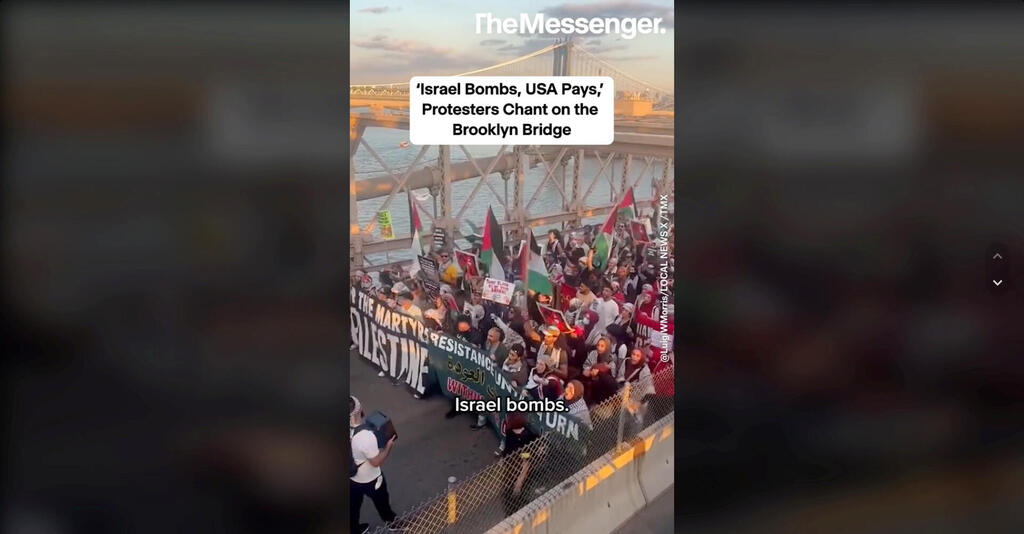 To identify the segmentation of discourse on TikTok and Instagram, the platforms where Humanz focuses its efforts and which are considered the most popular among young people, the company mapped the most common hashtags used in the context of the ongoing conflict. They identified distinct pro-Israeli hashtags such as #prayforisrael, #hamaisisis, and #bringthemback, and on the other hand, pro-Palestinian hashtags such as #freepalestine, #israelicrimes, and #gazaunderattack.
As part of the analysis, approximately 117 billion posts on TikTok and Instagram from the past month were identified that used one of these hashtags. However, the distribution of the posts is clearly skewed against Israel, with only 6.3% of them using a pro-Israeli hashtag, and 93.7% using a pro-Palestinian hashtag.
The bias against Israel is also evident in engagement with pro-Israeli campaigns on the Humanz platform. "When we post a pro-Israeli campaign on our platform, influencers outside of Israel do not engage with it," Refael-Chen told Calcalist. "They are hesitant to be seen to cooperate with Israel, perhaps due to fears for their safety or perhaps because they perceive supporting Israel as unpopular. In the first two weeks of the conflict, it was still possible to share evidence of atrocities or anti-Hamas content, but now that is no longer the case. The motivation to share anti-Hamas content is also diminishing."
Humanz was founded in 2017 by Refael-Chen, Roi Naaman, Kobi Dalal, Eliran Moyal, and Shmuel Goldfarb, all former programmers from the IDF elite intelligence Unit 8200. The company has developed a collection of algorithms that are able to categorize user behavior, talent, identify their followers, and suggest suitable brands for collaboration. Since the beginning of the war in Gaza, the entire platform has been converted for advocacy purposes, connecting campaigns initiated by civilian-led projects including by Brothers in Arms, and various Israeli tech companies.
According to Refael-Chen, several factors contribute to the significant disparities in online advocacy: "Virality and populism are crucial aspects of the activities of influencers on Instagram and TikTok, who strive to expand their follower base and generate more engagement around their posts. In a world where Muslims comprise 25% of the population and Jews make up 0.2%, it is simply easier to achieve virality on the Muslim side," he explained.
Refael-Chen also highlights the involvement of a well-funded and coordinated effort in shaping the narrative. "On October 7, the day the conflict began, we observed that 10 Instagram and TikTok accounts with five million or more followers began dedicating their entire feeds to disinformation and propaganda against Israel and showcasing atrocities from Gaza. The sudden transformation of 10 such accounts into Hamas propaganda pages in a single day created a trend, allowing it to gain worldwide momentum.
"It's hard not to conclude that there's substantial funding behind this operation. It's simply not feasible otherwise. The messages are too precise and the orchestration is too well-timed for there not to be a financier behind the scenes. This is a carefully crafted plan that was already in place, and someone knew it would be executed. This connection didn't just materialize on October 7. I've spoken to government officials, explaining that they need to think outside the box. There's a strange assumption that all of this work can be left to volunteers, but for us to succeed in changing something in this world, it can't be. We must do it effectively, allocate the necessary resources, and treat it as an integral part of the fight."