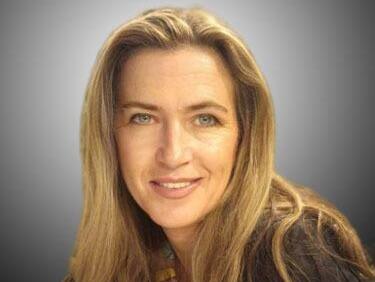 Boarding Pass

"Connectivity is the foundation of smart outdoors"
ACiiST Smart City Networks has raised a total of $2.5 million for its camera network for smart cities
"Connectivity is the foundation of smart outdoors. Light poles are the most common infrastructure that is located every few meters everywhere in the world - in streets/roads/campuses," explained Iris Ganz, VP of Business Development at ACiiST Smart City Networks. "ACiiST makes the street poles alive, enabling them to support any connected devices installed upon them, and together with other poles making the area smart."
The company has recently raised a $1 million round in Seed for its camera network for smart cities. It joined CTech as part of its Startup Boarding Pass series to share how it will help highway infrastructure.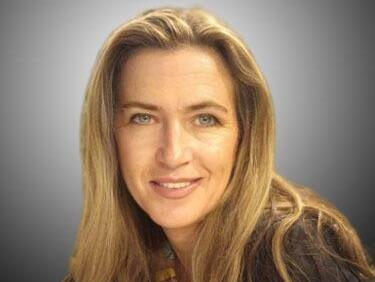 Company Name:
ACiiST Smart City Networks
Sector:
Communication / Smart City
Product/Service description:
ACiiST Smart Networks is a modular connectivity outdoor platform that connects cameras/sensors with a robust edge network leveraging the existing street/highway infrastructure - all of these with minimal resources, time, and maximum reliability.
Such a network is the key to "smart" – Roads & Traffic, HLS, Cities/Campuses, and Fences.
ACiiST's POLARITY II edge network unit is installed in the lamppost and managed by ACiiST's MetropoLAN SD-LAN software, providing a Giga rate Ethernet with POE, smart light/io, and 24/7 electricity, everywhere in the outdoor roads and public spaces.
Our patented, 'distributed network management algorithm' provides the highest performance, functionality, and most robust connectivity together with superior redundancy with only 10% of the cabling required by competitive technologies.
This means no trenching, no cabinets, super-fast deployment, most secured, and cost saving of 70-90% on the installation of cameras, sensors, Wi-Fi, or any other rich content devices.
ACiiST' business model is B2B2G. The end customers are municipalities, seaports/airports, highway companies, and state security/defense organizations. The business customers are system integrators, power and light companies, operators, telecom, and engineering companies.
Currently, the company has carried out installations in Israel (various cities), the USA, Europe, Asia, and Africa, mainly supporting Smart City, Roads & Highways applications.
Sagi Gurfinkel, CEO: Over 20 years of senior VLSI R&D roles. Expert in networking, and processors. Lead international divisions at Freescale and Motorola in Israel and in the USA.
Ran Kalif, VP Product: Over 20 years of experience in defining and manufacturing products for various International customers. Worked for Triton, Telsys, Chromatics, and Motorola.
Last Investment Round:
$1 million
Last Investment Stage:
Seed
Date of Last Investment:
January 2023
Total investment to date:
$2.5 million
Investors (leading and all):
SOSV, HIGHROAD, S.A.L.I.T
Current number of employees:
15
Open positions:
Embedded Software Development
The company was established six years ago by ex-Motorola and Freescale Semiconductor engineers, who have decades of accumulated international experience in the design and manufacture of products for industrial networking use. They recognized the vital need for the dedicated technological response of communication for outdoor area devices that are widely spread and have a harsh environment.
What is the need for the product?
ACiiST addresses the hardest and most painful problem to solve related to smart cities which is the connectivity of millions of devices on the streets and highways. We provide a connectivity platform leveraging the existing infrastructure and supporting the transformation to smart outdoor areas fast, cost-effective but most reliable for mass applications.
How is it changing the market?
Smart city is all about connectivity, ACiiST provides the best edge connectivity at 10% of the pain (such as less cost, faster, and disruption to city life).
How do we do that? While there are many solutions, most of them are ad-hoc for specific challenges or very hard and expensive to install on a mass scale. ACiiST provides a connectivity platform that is easy, and fast to implement but most importantly reliable. With ACiiST smart city as a platform will become real.
While good alternatives require trenching and cabinets all over, we save this pain, thus saving cost by 90%, saving bureaucracy (no trenching, no impact to city roads and sidewalks, no new structure), saving a lot of interruption to city's life (no road blockages, no earth movement work) and importantly, enable to finalize projects just in days.
How big is the market for the product and who are its main customers?
The market for edge connectivity devices is estimated at >$50 billion a year.
ACiiST's target market includes several segments that require a high tier of communication connecting many edge devices in harsh environmental conditions. ACiiST focuses on smart roads and smart cities that already adopt new technologies and show more openness to modern monitoring and control technologies.
Also, ACiiST targets seaports, such as the Port of Ashdod in which we conducted a POC while participating in the company's innovation incubator. Ports have a significant infrastructural limitation when one wishes to deploy cameras/ Sensors based on physical reliable infrastructure. Communication networks and smart systems located near the sea operate in a harsh environment of wind, water, and salt, causing a corrosive environment, but are still required to provide first-class quality, cybersecurity, and high availability of their smart outdoor systems.
According to a F&S smart city report: more than $1.5 trillion is expected to be invested in smart cities. While ~20% of that is in networking solutions and of that 30-50% will be in connecting sensing or smart devices around roads, highways, and other public outdoor areas. With these factors, the target market available to ACiiST products like ACiiST's is >$50 billion. Based on the same report the annual growth rate (CAGAR) was >15%.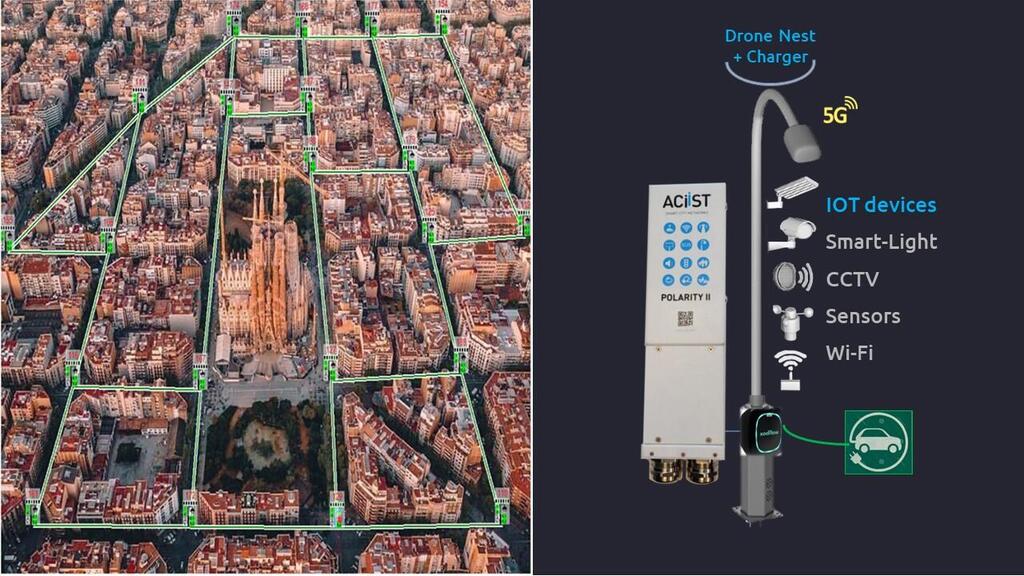 ACiiST will provide communications infrastructure for "smart systems," and any 1% of market share will translate into revenues of over $100 million.
The company's business model is based on selling to road management companies and municipalities/campuses in parallel partnerships with large integrators and operators, power and light companies, telecommunication, and energy companies.
Does the product exist already? If not - at what stage is it and when is it expected to hit the market?
ACiiST has its 2nd generation product that brings the technology and the product with many lessons learned from pilots and POC made on the 1st gen. The 2nd gen hardware is also designed as a software platform that allows ACiiST to bring more functionality to the market in the next few years.
As a part of the POC that took place in the Port of Ashdod, ACiiST's Polarity-II units were installed at a few sites in the port, connected by optical fibers, creating a network based on ACiiST devices supporting the connection of many security cameras. The POC demonstrated the ability of ACiiST network to transparently connect in minutes and expand the existing Port networks, making it available to national ports all over the world.
Who are the main competitors in this sector and how big are they?
The competition can be divided into two types and several subcategories according to the following problem definition: Smart applications are made up of sensors (i.e., cameras) that transmit information to computers (which perform algorithms) and send information/instructions for equipment/signage in the field. This requires a system for transmitting information in increasing quantities and increasing criticality among the three mentioned elements (Sensors, Actuators, and processors).
One approach addresses data transfer solutions and head-to-head competition by providing connectivity solutions of various types and therefore divided into several main methods of connectivity:
LAN architectures are similar to the solutions accepted in today's buildings and offices and are primarily based on ruggedizing the equipment to suit the outdoor environment conditions. This approach is a functionally excellent solution and supports all functionality required for any future application. But, in practice, it's not effective on an urban scale.
Examples of such competition are Juniper/ Axis/ Cisco industrial switches – which provide LAN edge connectivity but require major infrastructure, junction boxes, and road trenching thus not practical for 90% of projects.
Wireless solutions of various types (Wi-Fi, meshes, mobile) suffer from reliability problems and are not suitable for critical applications, and significant sub-service levels as a result of network load and environmental conditions alternatively more reliable wireless solutions that are less sensitive to lines of sight are very limited in their rates and therefore not suitable for video, or any other rich design application.
An example of such competition would be TelenSA which uses ultra-narrow band (UNB), a Low Power Wide Area (LPWA) - wireless solution thus is practical to install but has very limited performance, thus is good for noncritical low bit rate systems and doesn't work for cameras, Wi-Fi, AP or any other rich content tings/solutions.
The second approach, AKA "edge compute" or "Standalone", that as of today dominates most of the smart solutions for transportation or smart city applications, is a product that includes the computer on the same product as the sensor in the same unit. The processing of the information is made at the end allowing only "insights" or digested information to be transferred uplink, on low-rate channels such as mobile communications. This approach is, practically, working around the communication problem completely instead of solving it, but at the cost of scalability, flexibility, and locality of the algorithms.
What will the money coming in from the round be used for?
~1/2 of the round is for growth with a focus on USA and Europe, the rest is for R&D, and development of 5G infrastructure-related and cyber-related functionality.
Connectivity is the foundation of smart outdoors. Light poles are the most common infrastructure that is located every few meters everywhere in the world - in streets/roads/campuses. ACiiST makes the street poles alive, enabling them to support any connected devices installed upon them, and together with other poles making the area smart. Cameras, sensors, and signage are already installed on lampposts but in the nearest future also EV charging, 5G picocells, and even drones' nest - all of them and future applications will need a network to connect to and ACiiST will do it while separating into various VLANs. All this with production in Israel.
ACiiST is the only outdoor managed switch, designed to be installed inside/outside the light poles and has also the ability to control light in any protocol as well as support physical management capabilities over the network - opening gates, SOS button, cyber/vandal protection, and more.
In the
"Startup Boarding Pass"
section, CTech will cover the (relatively) small investments made in companies during the early stages of their existence - and the entrepreneurs and startups who have not yet had the opportunity to reveal their stories to the world. Please use the
linked form
and fill it out according to the guidelines.
This form
is intended for startups raising between $500,000 and $3 million from venture capital funds, angels, or official grants from Israeli and foreign institutions. If relevant, someone at CTech will be in touch for follow-up questions.