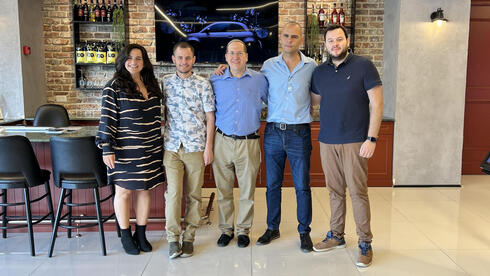 Boarding Pass

"AI is overtaking the traffic engineering ability to manage traffic"
ITC has recently raised an additional $5 million to help with the productization of its traffic management platform
"The founders come from the background of AI, Math, Machine Learning, and Computer Vision - not from traffic management," explained Dvir Kenig, Co-Founder and CTO
of traffic management platform ITC. "In recent years we saw how AI is overtaking the doctors' ability to diagnose disease without a background in medicine, and now we show how AI is overtaking the traffic engineering ability to manage traffic, without a background in traffic engineering."
ITC has recently raised $5 million for its platform which integrates into existing traffic infrastructure, helping to optimize traffic routes for cars and pedestrians. "We succeeded in proving that many traffic jams could be prevented if we just manage it right before it even starts," he continued. "After a successful POC in Tel Aviv, we are now expanding in the city and doing one of the world's biggest AI-driven traffic management projects, which is expected to reduce the traffic jams in Tel Aviv."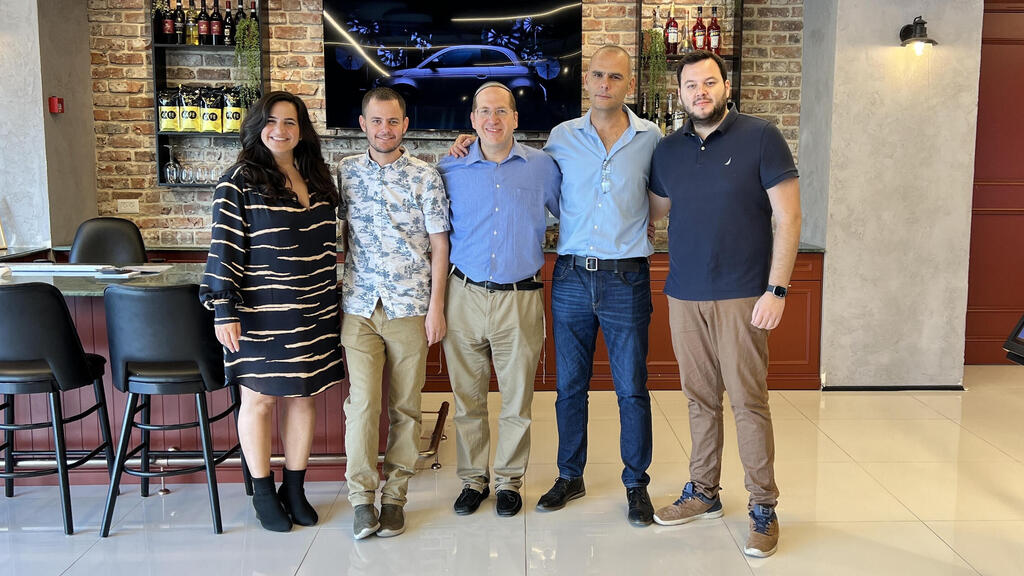 The company has joined CTech for its Startup Boarding Pass series to share how it hopes to change the traffic challenges around the world.
Product/Service description:
At ITC, a 5G-based traffic management platform, we're building software that solves traffic jams. Based on existing hardware (existing cameras and existing traffic light infrastructure), we've developed computer vision and machine learning algorithms that predict traffic patterns and prevent traffic congestion before they even accumulate. While doing so, the software also enforces municipal traffic policies, such as public transport, bicycle, and pedestrian priorities. The company has a proven ability to reduce traffic jams, reduce CO2, and execute municipality policy, which was validated in several key players' beta sites in Israel and abroad.
Aharon Brauner, Co-Founder and CEO; Dvir Kenig, Co-Founder and CTO
Last Investment Round:
$5 million
Last Investment Stage:
Series A
Date of Last Investment:
December 2022
Total investment to date:
$8 million
Investors (leading and all)
: Champel Capital, Mobilitech Capital - Dan public transportation, Samelet Group, Shikun Binui, Highroad, fresh.fund, Israel Innovation authority, and angels
Current number of employees:
10
The wife of Co-Founder and CEO Aharon Brauner (Yael Brauner) was on her way to take the kid from the kindergarten and was standing at a traffic light when she saw the opposite lane was empty and still receiving a green light for several seconds. Then she talked with her husband about how inefficient the methods used by traffic lights are to manage our time: Primitive, without any ability to understand the traffic pattern and the demand. The day after her husband Aharon Brauner contacted his friend Dvir Kenig, and they started ITC.
What is the need for the product?
Traffic jams are one of the biggest problems in the world. Given the fact that cities are growing and more people want to come to the big cities, the demand is just increasing with the years (more than 60 million cars joined the road in 2020), facing limited solutions to increase the infrastructure ability to pass more vehicles. This creates traffic jams that increase from year to year. In addition, the traffic lights today don't have any ability to aggregate data, learn, or use AI to manage people's time better. It's just working by a fixed plan that changes between the hours. In addition to that when a pedestrian is on their way to the crossing, there is no commercial system today that detects them and takes their waiting under the traffic light decision-making in advance of their arrival.
How is it changing the market?
ITC is giving the municipality a tool to execute its policy. If it's to prioritize pedestrians that are waiting, public transportation, or prevent traffic jams. We successfully mathematically prove that many traffic jams could be prevented if we just manage them right before they even start. This shows the potential of how much wasted time there is on our daily roads, caused due to the inefficiency of the existing system. ITC is planning to give millions of people around the globe their time back.
ITC software is connected to the existing camera infrastructure. Tel Aviv and every city around the globe have thousands of shelf cameras deployed. By leveraging their existing deployment, ITC is gathering data from the camera and learning the traffic demand and the traffic jam accumulation process. The fact that ITC is a pure software solution makes it very easy to deploy, with a price that is more relevant than the alternative that requires installation. Our clients were in shock that we succeeded in reducing the time people spend in congestion using only software without any physical hardware. This is a game-changer in the market.
How big is the market for the product and who are its main customers?
Every city around the globe has traffic lights that manage the daily commuters. The market is endless. Our client is the municipality that will purchase this solution, and the traffic light companies that distribute our software through their existing relations.
Does the product exist already? If not - at what stage is it and when is it expected to hit the market?
The product already exists, and has already proven that it can reduce congestion by 30%. It is already deployed in the USA, Brazil, Australia, and Israel. These days we are widely expanding in Tel Aviv with a pipeline of clients that made pre-orders and are expected to deploy the system during Q1 and Q2 of 2023.
Who are the main competitors in this sector and how big are they?
The traffic lights companies which are providing new solutions recently based on induction loops (a wire that people put in the concrete) and several hardware companies that are putting LiDAR and special equipment at intersections that can detect objects. We are different in that we are connected to the existing infrastructure and do not require any additional installation. In addition, we have two professors of AI on our team, and with them, we are developing cutting-edge AI algorithms that can sense small traffic jams accumulation processes in the intersection, and can tailor solutions even before the traffic jams start, while other companies provide solutions based on the current situation and not the predicted one.
What is the added value that the founders bring to the company and the product?
The founders come from the background of AI, Math, Machine Learning, and Computer Vision - not from traffic management. In recent years we saw how AI is overtaking the doctors' ability to diagnose disease without a background in medicine, and now we show how AI is overtaking the traffic engineering ability to manage traffic, without a background in traffic engineering.
What will the money coming in from the round be used for?
Productization - shifting the working technology to a scalable product. To make our system be deployed in 0 human hours, expand in 0 human hours, so for the next few years, we can reach thousands of intersections with a small AI expert team that focuses only on the AI algorithm development. We are also planning to expand our existing projects in the USA and European markets.
In the
"Startup Boarding Pass"
section, CTech will cover the (relatively) small investments made in companies during the early stages of their existence - and the entrepreneurs and startups who have not yet had the opportunity to reveal their stories to the world. Please use the
linked form
and fill it out according to the guidelines.
This form
is intended for startups raising between $500,000 and $3 million from venture capital funds, angels, or official grants from Israeli and foreign institutions. If relevant, someone at CTech will be in touch for follow-up questions.