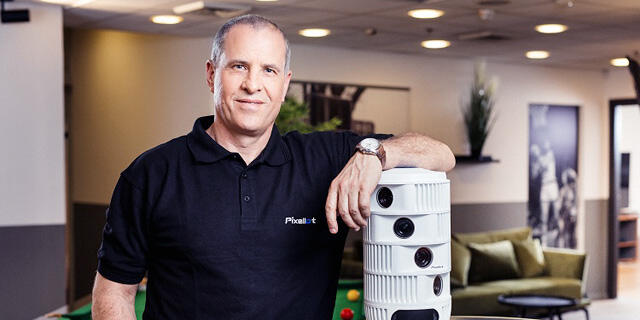 Game on: Israeli sportstech startups taking center stage at the Maccabiah
The Maccabiah Games, popularly known as "the Jewish Olympics", will showcase not just top athletes, but also the best in Israeli sports technologies
The 21st Maccabiah, the biggest sporting event in Israel, got underway on Thursday and will continue until July 28. Held once every four years with the participation of Israeli and Jewish athletes from all over the world, the Maccabiah is expected to include about 10,000 athletes from around 60 countries who will compete in dozens of sports, along with thousands of supporting staff, fans, and tourists.
The games will also serve as a showcase for a number of Israeli sportstech startups, who will be exhibiting at a special Maccabiah event at the The Silvan Adams National Velodrome in Tel Aviv on July 19th. The free event (with a pre-reserved ticket) will allow the public an informal encounter with the Israeli sports technology scene and will feature Israeli technology companies that are leaders in the global industry and represent groundbreaking developments in various fields, including sports medicine, performance improvement, broadcasting and media, statistics, technologies for fans, and more.
Here are is a profile of some of the innovative sportstech startups that will be participating in the event:
Product
: Pixellot develops AI-based automatic video and analytics solutions for the semi-professional sports market.
Funding
: $248M (according to Crunchbase)
Founders
: Gal Oz (CEO), Miky Tamir
The scope of the Maccabiah Games is immense. The 14-day tournament will cover 42 sports in some 30 different venues across Israel. On July 5th, Pixellot announced it was partnering with the Maccabi World Union to stream the Maccabiah games, which will be available to watch on YouTube, for the first time.
Pixellot has developed systems that can help with high-quality coverage of team sports without the need for camera operators or producers. Its system automatically captures, produces, and streams games and their highlights to any device, live or on-demand. Currently there are around 18,000 Pixellot systems deployed by broadcasters, production companies, clubs, federations, universities, high schools, sports portals, and coaching solution providers around the globe.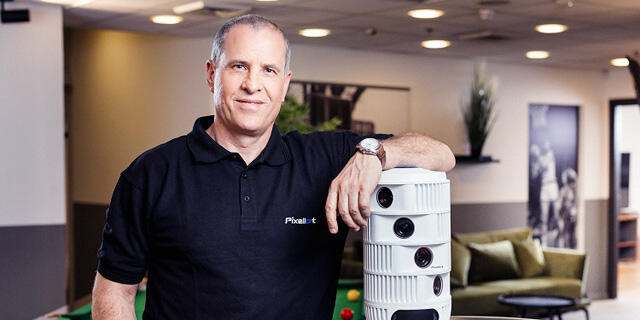 Product
: The company combines small and portable lighting pods with an app to assist in a variety of sports and exercise activities to help with physical and cognitive fitness.
Funding
: $9.8M (according to Crunchbase)
Founder
: Yaniv Shneiderman (CEO)
The company has developed an innovative platform for physical-cognitive training, which allows athletes and trainees to improve their performance, respond faster and more efficiently. The platform consists of signaling pods, controlled by an interactive app that can be fully customized for all sports, fitness or therapy applications. The original purpose of the solution was to develop an interactive game for children to get them off the screens. It quickly became clear that the tremendous potential inherent in the solution could turn it into a highly valued platform in the professional sports world.
Product
: RSPCT uses high precision basketball shot tracking to improve players' shooting, team decisions, fan engagement and more, at all levels
Founder
: Oren Moravchik (CEO)
RSPCT Basketball Technologies Ltd. develops a small sensor that turns basketball hoops into smart baskets that track field shot percentages, as well as each shot's accuracy and full trajectory in real-time. RSPCT then turns that data into actionable insights for players and coaches. RSPCT's technology is already being used by several NBA teams, according to company statements. Since the company's technology computerizes the basket, players can train alone and still share accurate results with their coaches. RSPCT is backed by NBA star Chris Paul and former NBA players JJ Redick and Larry Hughes.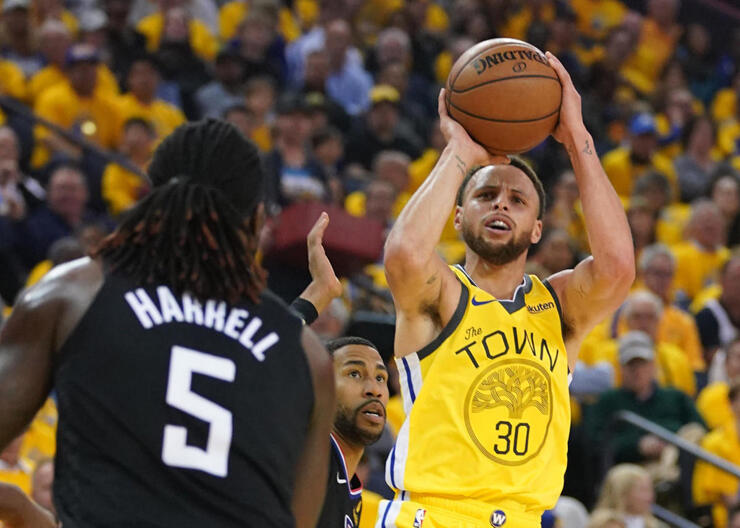 Product
: Mindfly is an AI powered cloud platform and AI bodycam that gives the fan a game experience from the players' point of view.
Funding
: $1.3M (according to Crunchbase)
Founders
: Eran Tal (CEO), Yehuda Elmaliach (CTO)
MindFly is an automated end-to-end solution that allows sports fans to watch video content from the player's first-person perspective. The company has produced a tiny body camera that is part of a compression shirt worn by the player during various sporting events, documenting the player's point of view. The content rises to the cloud and through the use of AI the content is edited into high quality videos (clips), adapted to any social platform such as Instagram, Tiktok, YouTube.
In May, MindFly announced that the EuroLeague, Europe's top tier league for professional basketball, reached an agreement with the company for players in the upcoming season to be fitted with a MindFly AI-powered bodycam during games, thus enabling fans will to watch, hear, and experience everything their favorite players do while on the court.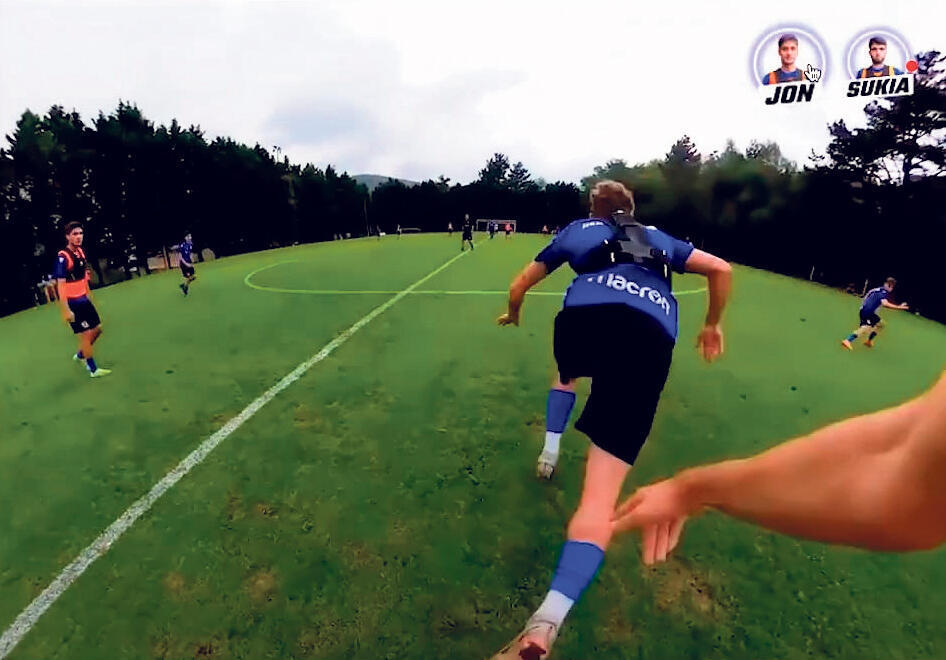 Product
: PlayerMaker is the developer of a smart wearable football tracker designed for players aiming to improve their performance by analyzing their statistics. The PlayerMaker sensors are placed directly on the boots, enabling data capture of player foot-to-ball interactions, whether you play indoors or outdoors.
Funding
: $50M (according to Crunchbase)
Founders
: Guy Aharon (CEO), Sivan Postelnik, Moran Gad
PlayerMaker, incorporated as Motionize Israel Ltd., develops a data-based soccer coaching tool designed to analyze metrics for physical, technical, and biomechanical performance. To collect data, PlayerMaker uses motion sensors installed on players' shoes to track such indicators as gait and ball contact. PlayerMaker's technology is used by teams including Argentina's Olympic national team, Manchester City, and Israel's Maccabi Tel Aviv F.C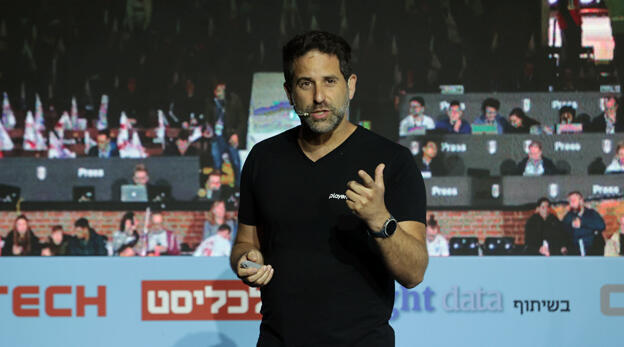 Product
: AI-powered brain-training technology that enhances the performance of athletes
Funding
: $1.2M (according to Crunchbase)
Founder
: Konstantin Sonkin (CEO)
i-BrainTech develops a system for brain training for athletes - a computer game that is controlled solely by brain activity. For example, it helps soccer players improve their gameplay by nurturing their brain activity off the field during training sessions. Using a unique helmet and screen, the players can connect, 'think' about their tactics and watch an online avatar carry out the game on the screen. The innovative technology not only helps professional athletes improve performance but also helps injured players maintain their skills and return faster to high-level activity. I-BrainTech's systems are now integrated into the training program of teams at the highest level, including some of the top leagues in the world, such as the Premier League and MLS.