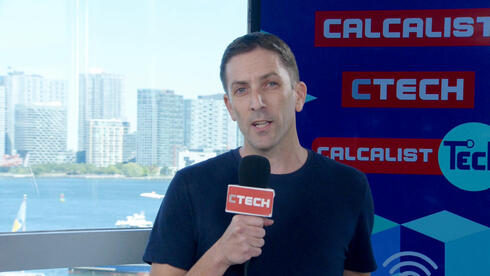 Mind the Tech NY 2022

Blyp: A 'no-brainer' for gaining insights into your Shopify performance
Full name:
Jonathan Halbrecht
Position:
Chief Product Officer
Field of business: E
commerce tech
Founders:
Matan Elmalam & Jonathan Halbrecht
Company description:
Blyp is a 24/7, no-brainer way to gain 360° insight into your Shopify store performance.
Receive snackable, growth-focused, actionable insight into your storefront, inventory, customers, and marketing via email.
Amount raised:
$4 million
Investors
: World Trade Ventures Angel investors Eyal Waldman, Dovi Frances, Dr. Rafi Gidron Silvertech Ventures; and Boaz Schwartz, Former CEO of Deutsche Bank Israel.
Blyp was part of the Israeli startup squad that participated in Calcalist's Mind the Tech NY 2022 conference. Calcalist's "Dream Team" to NY included early-stage and mid-stage startup companies. The startups joined the official delegation in their journey to NY and took part in roundtable discussions at the event, presenting their companies to senior executives from the American and international tech industries.