Web Analytics Company SimilarWeb Raises $47 Million
The comapny intends to use the funding for "aggressive expansion and further acquisitions," CEO said
Tel-Aviv-based web analytics company SimilarWeb raised $47 million, the company announced Tuesday. With this investment, the company's total stands at $112 million.

Founded in 2007, the company launched its web traffic analytics service in 2014. It lists Google, Alibaba, Airbnb and British Airways as customers.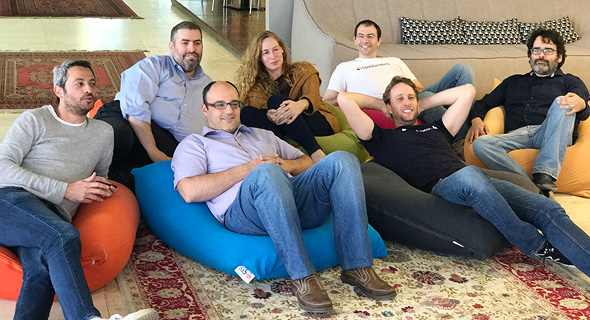 SimilarWeb's management team. CEO Or Offer, second on the right

In an interview with Calcalist, Or Offer, the company's co-founder and CEO, said SimilarWeb intends to use the funding for "aggressive expansion and further acquisitions."

The company intends to open new offices in Germany and China.

"We are doing fabulously. We want to be independent and expand our international growth," Mr. Offer said.

Los-Angeles-based Saban Ventures, the venture arm of Saban Group, the owner of Spanish speaking U.S. broadcaster Univision is one of the participants in SimilarWeb's latest funding round. Other participants include CE Ventures, an Israel-based venture fund backed by Chinese peer-to-peer lending company CreditEase, and Israel-based venture fund Viola Growth.