Server Performance Optimization Company ScaleMP Raises $10 Million
The hypervisor maker, whose products are used by Lenovo and Dell, will use the funding to expand the company's manpower and products
Fort Lee, New Jersey-based Hypervisor maker ScaleMP raised $10 million in a Series F funding round, the company announced Monday, bringing its total equity funding to $50 million.

The round was led by Leumi Partners, the investment and merchant banking arm of Israeli banking corporation Leumi Group, which has also taken a 5% stake in ScaleMP.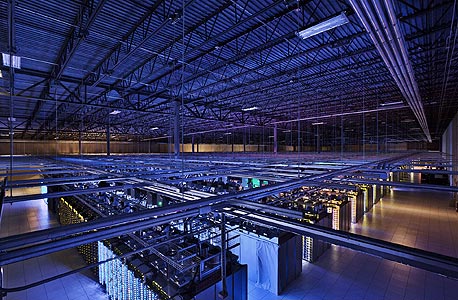 A server farm
The company has previously received investments from Menlo Park-based Lightspeed Venture Partners and Sequoia Capital and from Wayne, Pennsylvania-based TL Ventures.
Established in 2003 by Israel-born Shai Fultheim, who also serves as the company's CEO, ScaleMP offers a hypervisor called vSMP Foundation in several variations. This product enables users to unify multiple servers into a single virtual system or a single piece of software and run them all using a single operating system, thus extending the high-speed memory available to applications and enabling more data to be analyzed in real time.
Such products make the learning of complex programming environments unnecessary while also providing a much cheaper alternative to the special processors and chipsets that would normally be required for these elevated performance levels, cutting the costs by as much as 30-75%.
ScaleMP's products are used by many of the leading companies in the industry, among them Lenovo, Dell, and HP, and on August 16 the company announced that its software-defined memory (SDM) has been optimized for Intel's Optane memory technology.
"Demand for software-defined memory and computing is growing materially," said Mr. Fultheim. "Following the adoption by leading server and SSD vendors, we are doubling-down on our investment to support our partners' demand for our products by expanding partner support and engineering resources, and to further accelerate ScaleMP's growth. We will harness our enhanced resources to expand the scope of our products, and leverage current and additional partnerships to broaden our reach."
The company currently has 30 workers in both the U.S. and Israel.