GBG Sports Travel Negotiating Sell for $40 Million
The Israeli website offers VIP tickets for tennis and football events
The Israeli ticket sales website GBG Sports Travel LLC is negotiating its sell for $40 million, sources familiar with the matter who asked to remain anonymous told Calcalist.

The website, founded in 2012 by Guy Meiger and Benny Lahmish, has offices in Netanya, 18.5 miles north of Tel Aviv, and in Boston. It offers VIP hospitality packages that include front row or luxury box tickets to football, tennis and musical events.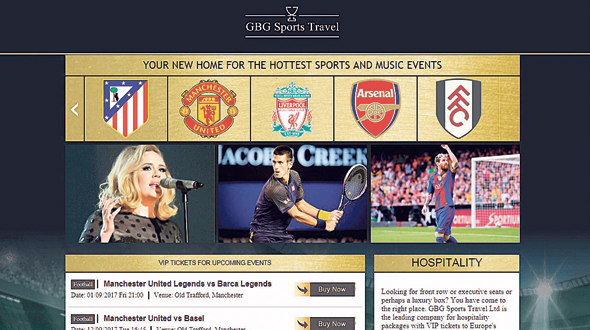 The GBG Sports Travel website
The market for sports tickets is estimated at $250-350 billion a year out of the $1 trillion a year generated by the global sports industry.
Financial consultant PricewaterhouseCoopers LLP estimated the American market for sports tickets alone at $20 billion, higher than the profit generated by merchandise and sponsorships.
GBG Sports Travel declined to comment.