Innovation for Peace is the Legacy of Shimon Peres, Says Son
In 1994, the Israeli leader became a Nobel Peace Prize laureate, for his role in reaching the Oslo Accords
A year after the death of former Israeli President Shimon Peres, his son, Nechemia ("Chemi") Peres, said his father's legacy was one of strengthening Israel's status as a science and technology nation. His father believed that innovation was the best strategy for peace, said Mr. Peres at Calcalist's 2017 National Economic Council held yesterday in Tel-Aviv.
In a political career spanning seven decades, Shimon Peres served as Israel's president and prime minister. He is credited with being the force behind Israel's aerospace and nuclear programs and remembered for his efforts to promote regional peace. In 1994, he became a Nobel Peace Prize laureate, an honor he shared with then-Prime Minister Yitzhak Rabin and PLO Leader Yasser Arafat, for his role in reaching the Oslo Accords, a set of agreements that resulted in the establishment of the Palestinian Authority.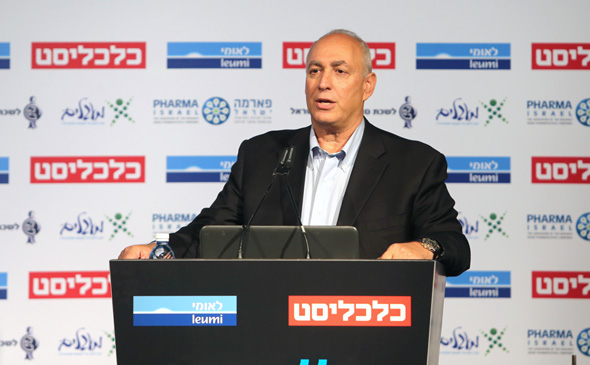 Businessman Nechemia ("Chemi") Peres
The co-founder and managing partner of Israel-based venture capital firm Pitango Venture Capital, Nechemia Peres now serves as chairman of the Peres Center for Peace, a non-profit organization founded by his father in 1996. The organization to develop peace building programs in the fields of technology, business, and education.
Before he died in September last year the former Israeli president took to heart making innovation a central part of the activity of the organization, Nechemia Peres said.
"I believe that the tech industry will deliver us into a new era and better future with our neighbors. We must advance together into this new era. We want to partner up with people of all sectors on this journey. We offer optimism and collaboration, innovation and vision," he said. The organization will work with schools, institutions and the military to execute programs promoting creativity and innovation.
"My father's legacy has always been the future," Chemi Peres said in a press conference shortly after his father's death. "Look to tomorrow he taught us. Build Israel's future. Always continue to strive for peace."
Peres' words come at a stalemate in Israeli-Palestinian relations. The two sides have not sat together in official negotiations since 2014. Into this political atmosphere, Peres seems determined to inject some of his late father's optimism. "The search for knowledge, science, entrepreneurship, and innovation has replaced the pursuit of territory," he said. "Everything that was once achieved by strength is now solved by science and technology."