Yahoo Senior Executive Yoelle Maarek Moves to Amazon
Yoelle Maarek, a leading expert on web search, is leaving her post as Vice President and head of research at Yahoo after eight years with the company
Yoelle Maarek, Head of the Oath Inc. (formerly Yahoo) development center in Haifa, a town in the north of Israel, has left the company, Oath has confirmed Tuesday.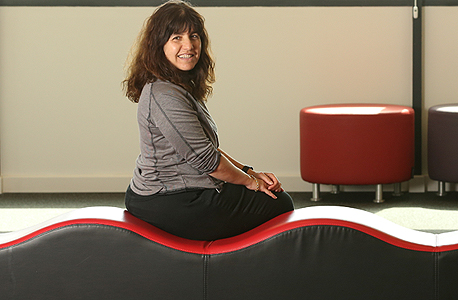 Former Yahoo Vice President and Head of Research Yoelle Maarek

Ms. Maarek, who has a Ph.D. in Computer Science from the Technion Israel Institute of Technology, joined Yahoo in 2009, where she led research in areas such as web search, data mining, and machine learning. Before that, she was one of the founders of Google Haifa Engineering Center. She is considered one of the world's leading experts on web search.

In March 2016 Ms. Maarek was appointed Yahoo Vice President and head of research. A year later, Yahoo was purchased by Verizon for $4.5 billion and merged with AOL. The new company is called Oath.

Amazon recently leased nearly 400 thousand square feet (37 thousand square meters) of office space in Haifa and Tel Aviv that could accommodate some 2,500 employees, according to estimates. The company currently employs 400 people in Israel.

According to estimates, Amazon's new Israeli offices will host the company's cloud-based operations and a micro-processing division based on its purchase of Israel-based chip-designer Annapurna Labs. The new offices will also host Amazon's supermarket division, Amazon Go, and an extended branch of its secret development lab, Amazon Lab126, where many of the company's consumer electronics, such as Fire tablets, the Kindle e-readers, Amazon Echo, and Amazon TV, were developed.

Oath has confirmed Ms. Maarek's departure in a statement. Oath Head of Research Dan Peleg will replace Ms. Maarek, the company said.