Kite Pharma Sale Triggers Scientist Quarrel
Zelig Eshhar who patented the company's core technology is now being sued by his former PhD student and current pharma entrepreneur
Sale of immunotherapy cancer treatment company Kite Pharma for $11.9 billion triggers a scientist quarrel in Israeli courts. On Tuesday last week an Israeli court issued an injunction preventing the researcher who patented the company's core technology from transferring or selling his stock options.

Gilead Sciences Inc. announced its intention to acquire Kite Pharma for $11.9 billion in cash on August 28. The waiting period for the tender offer required under U.S. law expired on September 25, and the tender is expected to close tonight at midnight New York time.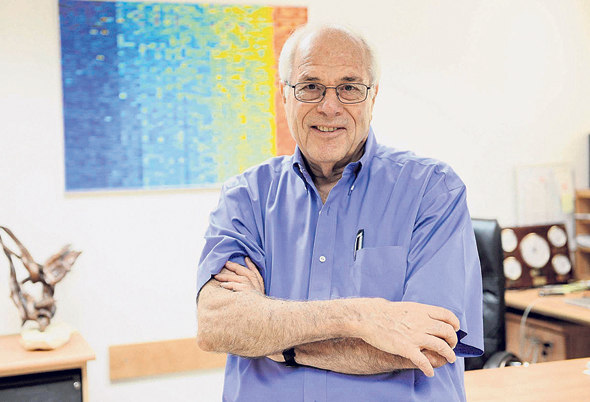 Zelig Eshhar at his office

Kite Pharma is a clinical-stage company specializing in treatments that engineer the patient's own immune cells to fight cancer cells, a technology called chimeric antigen receptor T-cell therapy, or CAR-T. The company's technology is based on the work of Zelig Eshhar, a pioneer in CAR-T cell research and Chair of Immunology Research at the Tel Aviv Sourasky Medical Center, who is also on the company's scientific board.

Mr. Eshhar, who currently owns the patent for the technology through his company Cabaret Biotech Ltd., sold the rights to the patent to Kite Pharma's CEO Arie Belldegrun in 2013 for $375 thousand. Following the deal, he is set to earn around $100 million before taxes, mostly from Kite Pharma options.

On September 26 Israel's Central District Court issued a temporary injunction for Mr. Eshhar, preventing him from making any changes to his Kite Pharma stock options, following a lawsuit filed by his former PhD student, Israeli-born immunologist Gideon Gross. The CAR-T technology was first discovered by Mr. Gross in the 1980s as part of his PhD research under Mr. Eshhar, and the original patent was filed under his name as well.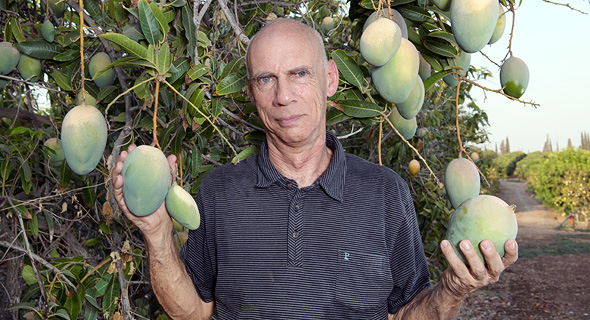 Gideon Gross at his mango plantation

According to the case filling, in September of 2011 Mr. Gross agreed to award all rights regarding the patent to Mr. Eshhar, in return for a share of the intake and property rights. Now Mr. Gross is claiming that not only did Mr. Eshhar fail to share the intake, he hid information regarding the options and payments he received from Kite Pharma as of 2013, a fact Mr. Gross became aware of only after the deal was announced.

According to Mr. Gross, he filed the lawsuit after Mr. Eshhar's legal representation informed him that Mr. Eshhar will not award him any options or intake. He is asking for 15% of Mr. Eshhar's options, which are estimated at $72 million.

Mr. Eshhar's legal representatives said the lawsuit has no basis and a response will be given in court.

The hearing is expected to take place later this week.

As part of the lawsuit Mr. Gross said that Mr. Eshhar harshly violated his obligations to Mr. Gross and betrayed his trust.

In a previous interview with Calcalist Mr. Gross said he has no regrets concerning his role in the development of the technology used by Kite Pharma. "I never had any trouble falling asleep due to the notion that someone stole my idea or failed to give me credit. It doesn't cross my mind. My family and students want to just shake me sometimes," Mr. Gross said.

"In my PhD thesis I showed that you can encode T-cells for specific domains. It seems simple today but it was revolutionary then, and it wasn't at all clear that it would work. It was incredibly complex at the time," he said.