Founding Family Sells Holdings in Online Gambling Company 888
Co-founder Aaron Shaked's heirs sold their entire stake for nearly $300 million
On October 3, the heirs of online gambling company 888 Holdings plc co-founder Aaron Shaked sold all remaining shares in the company – 12.9% – for $149 (114 GBP) million. This follows a June deal in which the family sold 11% of their shares for $142.5 (109 GBP) million.

"Once dad passed away the company wasn't as good a fit anymore. We don't relate to the industry as much," Aaron Shaked's son, Ohad Shaked, said in an interview to Calcalist last week. Aaron Shaked died in 2010 after lengthy health issues.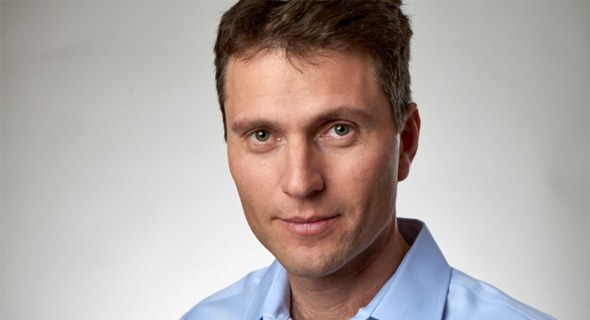 Aaron Shaked's son Ohad Shaked

888 is listed on the London Stock exchange according to a value of more than a billion dollars (930 million GBP). The company yielded returns of 10% over the past year and an average annual return of 22% over the past five years.

Israel-born Entrepreneur Aaron Shaked founded the company as virtual holdings Limited in 1997 with his brother, Avi Shaked, and Israel-born brothers Shay and Ron Ben-Yitzhak. Gambling in Israel is highly regulated and mostly illegal, with the only forms of gambling allowed are sports betting and lottery. Casino gambling is illegal, and Israel-based companies aren't allowed to run online gaming operations.

Despite that, some of the biggest online gambling companies today were founded by Israelis, outside of the country. Playtech, for example, was founded by Israel-born Teddy Sagi in Estonia and is headquartered at the Isle of Man. 888 is now headquartered in Gibraltar, and was based in Antigua until 2003; the company's research, development and marketing subsidiary is located in Tel Aviv.

888 owns several subsidiaries and brands, among them 888casino, launched 1997, 888poker, launched 2002, and 888Bingo and 888sport, launched 2008. The company also own Dragonfish, a gaming service that provides businesses with software, operations and advanced marketing tools.

In 2010 888 bought Mytopia for $18 million. The Palo Alto, California-based gaming subsidiary develops and markets social games for Facebook and mobile platforms. 888 also bought bwin.party, an online gaming company based in Gibsland, Louisiana, for $1.4 billion in 2015.

Of the original four founders, Aaron Shaked's heirs – Wife Chaya, daughter Tal and son Ohad – are the third to sell their stake in the business. The Ben-Yitzhak brothers gradually sold their shares over the years, selling enough of their shares in May 2016 to drop below the party at interest threshold.

Avi shaked and his Son Eyal are the only substantial original shareholders left, with around 24% of the shares. Eyal Shaked is also the founder and managing director of Shaked Ventures, a venture capital fund that invests in Israel-based online gaming and mobile startups.

Aaron Shaked's branch of the family now intends to focus on finance, real estate and software, according to his son. "We're open to a lot of sectors," he said. "I invest in a lot of startups and in digital currency like Bitcoin. Our real estate interest is mostly in the U.S. and Spain."