Alibaba Outlines Global Research Drive, Plans Israeli Foothold
The group will invest more than $15 billion in research and development over the next three years through the launch of a global research program
In an effort to grow its infrastructure and market reach, Alibaba Group Holding Ltd. will invest more than $15 billion in research and development over the next three years through the launch of a global research program called Alibaba DAMO Academy, the company announced October 11.

Headed by Alibaba's Chief Technology Officer Jeff Zhang, the program will open labs focused on data intelligence, Internet of Things (IoT), fintech, quantum computing and human-machine interaction. Initially the labs will be opened in seven locations: China (Beijing and Hangzhou), the United States (San Mateo and Bellevue), Russia (Moscow), Israel (Tel Aviv) and Singapore.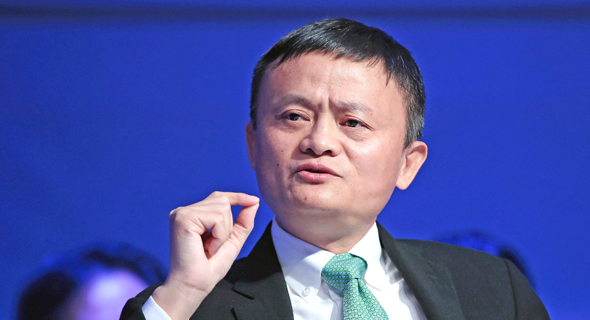 Alibaba founder Jack Ma

As part of the initiative the company intends to recruit 100 scientists and researchers from around the world to join the 25,000 engineers and scientists currently employed by Alibaba, and collaborate with top international technological research institutes.

Alibaba has been growing its global reach for a few years now. In June it increased its stake in the Lazada Group, Southeast Asia's leading online commerce platform, and also announced the establishment of two data centers in Mumbai, India and Jakarta, Indonesia. In July it announced a new digital hub in Malaysia targeting startups, small, and medium businesses across Asia.

Alibaba already has 14 data centers in China, Australia, Germany, Japan, Hong Kong, Singapore, the United Arab Emirates, and the U.S.

The announced Israeli offices will be Alibaba's first in the country. The company is already involved in the local technology ecosystem through its investments. In 2015, Alibaba invested in Israel-based QR code startup Visualead Ltd., utilizing the technology to counter counterfeit merchandise sold via its websites. In 2016, it invested in augmented reality software startup Infinity Augmented Reality Israel Ltd., and in 2017 it invested in augmented reality hardware company Lumus Ltd.

In 2015 Alibaba became a limited partner of Jerusalem-based venture capital fund Jerusalem Venture Partners (JVP). Investing in Israel, Europe and the U.S., JVP is one of Israel's largest venture capital funds with over $1 billion in assets managed.

Multiple Alibaba delegations have visited Israel in the past year as guests of JVP, including a delegation from the newly announced DAMO Academy, people familiar with the matter who spoke of conditions of anonymity told Calcalist. The delegations met with dozens of startup companies and industry leaders in the country, these people added.

Amazon is also currently expanding its operations in israel. The online retail company rented two office spaces in Israel in June, one in the northern port city of Haifa and one in Tel Aviv. Amazon also intends to hire a 100 person team to spearhead the core technology development of Alexa, Amazon's voice-enabled shopping assistant, and has already hired two high level executives from Microsoft and Oath Inc. (formerly Yahoo) for its local operations.

Interest by China-based corporations in Israel as a technology hub has significantly increased in recent years, following efforts to strengthen the commercial ties between the countries by both governments. In 2013 Fosun Group's pharma unit bought Israel-based Alma Lasers Ltd. for $240 million, renaming it Sisram Medical Ltd. Beijing-based internet company Baidu Inc. has been investing in Israel since 2014 through its Israel-based partner venture capital firm Carmel Ventures and also by itself. Electronics company Xiaomi Inc. established a research and development center in Israel in 2015, and in 2016 telecommunication company Huawei Technologies Co. Ltd. bought two Israel based cybersecurity startup HexaTier Ltd. Last month, Tencent Holdings Ltd. announced it led a $11 million round for Israel-based farming technology startup Phytech Ltd.