Cybersecurity Company Skybox Raises $150 Million
Last year Rhode Island-based Providence Equity Partners bought a 75% stake in the company for $96 million
San Jose, California-headquartered Skybox Security Inc. raised $150 million, the company announced yesterday. This round brings Skybox's total equity funding to $288 million.
The round was led by Luxembourg-headquartered private equity firm CVC Capital Partners with a $100 million investment, with an additional $50 million invested by London-headquartered Pantheon Ventures LLP. Jason Glass and John Clark, managing partners of CVC Growth Partners, will join Skybox's board of directors.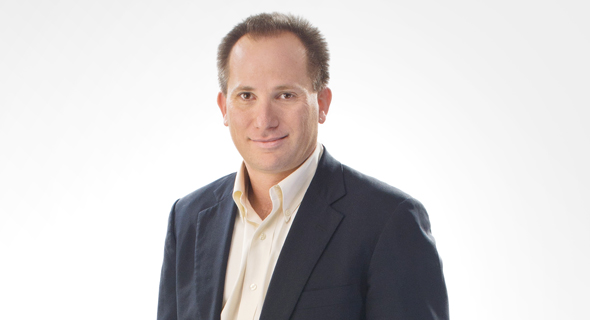 Skybox CEO Gidi Cohen

In 2016, Rhode Island-based Providence Equity Partners invested $96 million in Skybox, buying a 75% stake in the company. After the current investment, Providence owns a little more than 50%, Skybox CEO Gidi Cohen said in an interview with Calcalist Wednesday.

Established in 2002, Skybox provides cybersecurity software to government agencies, including the U.S. Department of Energy, and large enterprises such as BlueCross Blue Shield, Johnson & Johnson, and Mercedes Benz. Skybox helps manage cybersecurity by identifying system vulnerabilities, detecting and responding to threats, and safeguarding networks. Skybox has 260 employees in several global offices. 120 people work at the company's research and development center in Herzliya, 9 miles (14 km) north of Tel Aviv.

Skybox reported a compound annual growth rate (CAGR) of 46% and positive cash flow for the years 2014 ­– 2016. For the first half of 2017, the company reported a 62% increase in sales and a 59% increase in product transactions compared to the same period last year.

"Everyone is either embarking on or going through massive digital transformation, and this means new challenges for security because the attack surface of these organizations is growing more complex," said Mr. Cohen. "We've been consistently evolving our technology to meet those challenges."

Skybox intends to use the funding for sales, marketing, customer care and product development, and also for potential acquisitions. The company intends to increase its employee count by 50% by the end of 2018, Mr. Cohen said.