Cancer Treatment Company Negotiating $20-25 Million Capital Injection
The potential investors condition the investment on delisting BioCanCell from the Tel Aviv Stock Exchange
Cancer treatment company BioCanCell Ltd. is currently negotiating a $20-25 million investment from an Israeli-American investor group, the company announced today through its parent company Clal Biotechnology Industries Ltd.

The potential investors condition the investment on delisting BioCanCell from the Tel Aviv Stock Exchange, prior to the investment, the company said in an announcement.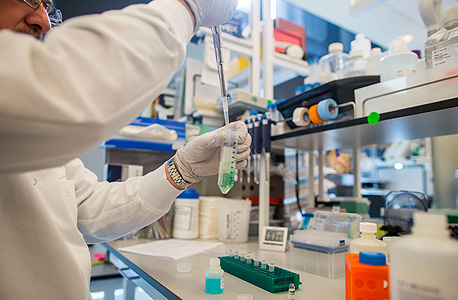 Lab (illustration)
The investors are looking to acquire preferred stock at a nominal value of 1.47 NIS ($0.42), giving the company a $45 million valuation, an 86% premium on BioCanCell's current market valuation.
Founded in 2004 and based in Cambridge, Massachusetts, and Jerusalem, Israel, BioCanCell is a clinical stage company developing gene therapies for cancer. The company is currently looking for strategic partnerships for its leading product, intended for the treatment of early-stage bladder cancer.