Samsung Opening Customer Care Centers at WeWork Locations
The move by Samsung mimics Apple's "Genius Bar" – minus the mall atmosphere
Samsung Electronics Co. is opening customer service centers in WeWork's shared office spaces, according to a blog post published by WeWork earlier this week.
The first Samsung "care center" is already up and running in Brooklyn's WeWork South Williamsburg, and two additional centers will soon be established in Detroit and Miami.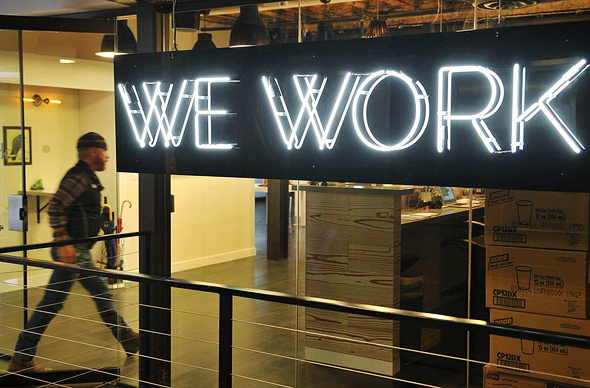 WeWork's office in Washington, DC

The initiative allows Samsung to establish a physical presence that is akin to the "Genius Bar" of its competitor Apple without making a major investment in real estate.

Samsung customers who come in for technical support or repair services can take advantage of WeWork's facilities while they wait by using the conference rooms or computer stations.

Samsung also plans to host events such as panel discussions and lunch workshops, according to WeWork's blog post.

WeWork has 235 locations across the world, about half the number of Apple stores.

The shared office space company's partnership with Samsung is the latest example of WeWork's attempt to expand beyond its core service. In August, WeWork bought Business Intelligence Startup Unomy, and in October, WeWork announced a partnership with Airbnb.