Video Infrastructure Startup Qwilt Recruits Madeleine Albright as Adviser
The former secretary of state helped the company secure a major deal, sources say
Former U.S. Secretary of State Madeleine Albright will be advising Israel-based video infrastructure startup Qwilt Technologies Ltd., the company announced Thursday. She will support Qwilt's business development efforts, with a particular focus on South and East Asia.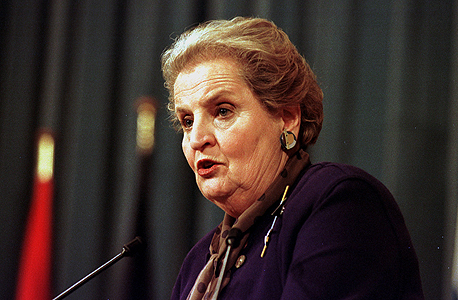 Former U.S. Secretary of State Madeleine Albright

Qwilt provides software infrastructure for online video, facilitating distribution in real time around the world. Millions of internet users all over the world rely on the company's products to watch video online, according to the company.

Ms. Albright was the the first female secretary of state in U.S. history. Today, she is a professor of international relations at Georgetown University. She has a Ph.D. a from Columbia University and a number of honoraries degrees. In 2012, President Barack Obama bestowed on her the Presidential Medal of Honor.

"We are excited to welcome to our ranks a personality of her magnitude," said. "The network and experience that Madeleine Albright brings with her will allow us to expand globally more quickly and efficiently while participating in tenders that were previously closed to us."

Qwilt was founded in 2010 by former employees of Cisco Systems, Inc., and Juniper Networks, Inc. Operating out of offices in Israel, the United States, South America, Australia and Asia. The company has raised $65 million in total equity funding.