RedHill's Public Offering Spooks Investors, Sends Stock Down
The Nasdaq-listed biopharmaceutical company priced its shares at $5.5 per American Depositary Share, a third of its 2015 public offering price, and dropped nearly 30% by Wednesday market close
Tel Aviv-headquartered, Nasdaq-listed RedHill Biopharma Ltd.'s public offering spooked investors, sending its stock down 29.6% on Nasdaq by Wednesday market close.

Founded in 2009, RedHill is a clinical-stage company that develops orally-administered drugs mostly for gastrointestinal and inflammatory diseases and cancer. Its migraine drug Rizaport has been approved for marketing in two European states and has recently been submitted for FDA approval.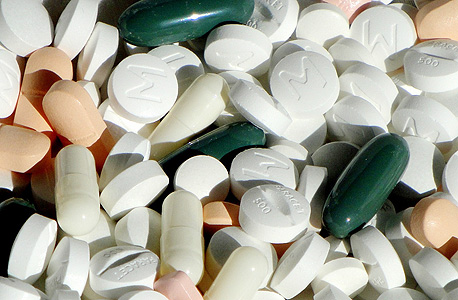 Drugs (illustration)

On Tuesday, RedHill announced its intention to raise money through a public offering. The company said it expects to raise $22.5 million by offering 4.09 million American Depositary Shares, each representing ten ordinary shares, at a price of $5.50 per ADS. The company has also granted the underwriters a 30-day option to purchase up to 613,636 additional ADS at the same price.

The discounted price per ADS set by the offering's joint book-running managers, Cantor Fitzgerald & Co. and Nomura Securities International, Inc., was reflected in the market's response. RedHill's share price on Nasdaq was $7.50 at Tuesday market close and Wednesday's official open price was $5.50.

RedHill went public on the Tel Aviv Stock Exchange on 2011 and was listed on Nasdaq in 2013. In July 2015 RedHill raised $40 million by offering 2.5 million ADS at a price of $16.25 per ADS. In December 2016 the company raised $38 million by offering the same amount of ADS for $10.25 per ADS.