Industrial AI Software Startup Raises $2.6 Million
New York-based Aquant develops AI-based software to reduce machine downtime
New York-based Aquant, Inc., which develops software to improve servicing for machinery and equipment, has raised $2.6 million in seed funding, the company announced Tuesday.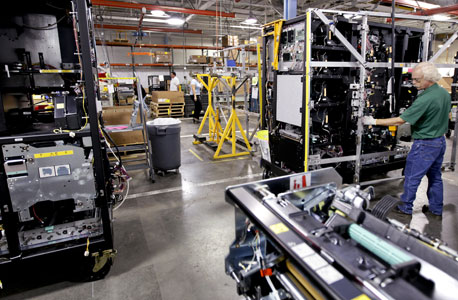 Machines that require periodic servicing (illustration)

Founded in 2016 by Israel-born entrepreneurs, Aquant will use the funds to acquire more customers and develop its software, which uses predictive algorithms and machine learning technology, the company said in a statement.

Aquant's product supplements the work of machinery maintenance technicians by helping predict servicing needs and equipment failures.

Better servicing could reduce machinery downtime, which is a "$647 billion a year problem," according to Aquant CEO and Co-Founder Shahar Chen.

Aquant does not require companies to replace existing IT systems, said COO and Co-Founder Assaf Melochna in the statement.

"Aquant turns those IT systems into intelligent ones by providing a 'brain' that is able to collect and analyze any format of data in a flash and generate predictions for expected technical failures of the machine," Mr. Melochna said.