Number of Early Stage Investments in Israeli-linked Startups Sees Dramatic Fall, Report Says
By September, Pitchbook registered only 27 early-stage investment deals in Israel in 2017, compared to an overall number of 71 deals in 2016, and 124 deals inked in 2015
More venture capital is being poured into fewer Israeli-linked startups, according to an October report by Seattle-based market research company Pitchbook Data Inc. Investments by venture capital funds in Israeli-linked companies increased in 2017, already surpassing the total overall value of investments in 2015, according to Pitchbook.

For daily updates, subscribe to our newsletter by clicking here.

The funding is being funneled into a fewer number of deals, with a dramatic fall in early-stage investments, resulting in an increase in average deal value over all rounds. 2015 saw 319 deals for a total value of $1.4 billion, while 2016 saw 274 deals for a total value of $2.7 billion, according to Pitchbook's data. As of September, 155 deals were inked in Israel in 2017 for a total value of $1.65 billion, according to the report.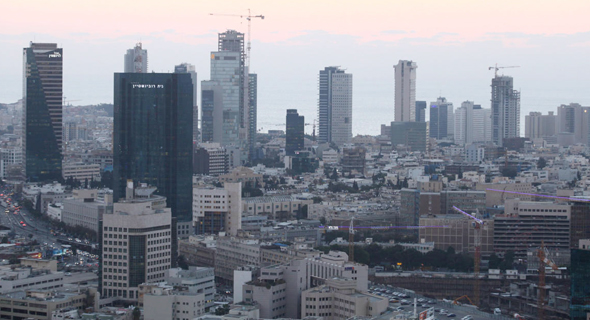 Tel Aviv

By September, Pitchbook registered only 27 early-stage investment deals in Israel, compared to an overall number of 71 deals in 2016, and 124 deals inked in 2015. As the number of deals dropped, the median early-stage deal size rose by around $2.3 million in 2017 compared to 2016, according to the report.

For early-stage rounds, 2015 saw 124 deals, 2016 saw 71 deals, and 2017 saw 27 deals as of September 30, but the median early-stage funding for 2017 rose by around $2.3 million compared to 2016.

The report also said that venture capital-backed exits are on the decline in Israel, echoing the general trend also seen in Europe. Of the exists seen, there is a decrease in the ratio of acquisitions compared to buyouts this year, according to Pitchbook.

In more general data for Israel and Europe combined, Pitchbook reported a continuation of the tech-focused trend the company observed in the past decade. Both the overall value of tech deals and their percentage among the overall number of deals carried out continued to rise this year. The tech percentage of deals in 2017 as of September was 76%, compared to 72.7% in 2016 and 71.6% in 2015.

The trend Pitchbook reported for the first three quarters of 2017 is supported by data from Start-Up Nation Central (SNC), a Tel Aviv-based non-profit organization connecting international entities with Israeli startups that also manages an Israel-linked startup deals database, though the numbers reported differed in size.

SNC's data showed Israeli-linked startups had 356 funding rounds in the first three quarters of 2017, a 30% drop from 507 funding rounds reported in the same period of 2016. For data given specifically for the third quarter of 2017, there were 35% fewer investments than the same period in 2016, but the total investment during that period in 2017 was up 28%.

SNC also reported that later stage funding rounds increased while the total number of pre-seed and seed investments has been decreasing since 2016. "Israeli tech investment used to be very focused on early-stage startups," said Guy Hilton, SNC's general manager. "Now there's a good mix of early and later-stage opportunities."

"It's become harder for pre-seed and seed startups to raise money from VCs, who now prefer more substantial investments in more mature companies," said Ben Yaron, a venture capital and private equity analyst at SNC, at the time.

An October report by Israel-based market research firm IVC Research Center Ltd. and Israel-based law firm Zysman Aharoni Gayer & Co., which referred only to tech companies, has also shown more money is going into fewer deals. Unlike Pitchbook, which referred only to venture capital deals, this reported included other investors such as investment companies, corporate investors, incubators, and angels.

According to IVC, for the first three quarters of 2017, Israeli-linked technology companies raised $3.8 billion, equal to the aggregated sum raised in the first three quarters of 2016. The number of deals, 457 deals overall, was the lowest number in the past five years. The average financing round has been steadily growing, from $3.3 million in the first three-quarters of 2013 to $8.2 million in the corresponding period of 2017.