Co-Founders' Dispute Shakes Israeli Venture Fund
Israel-based venture capital firm Magma Venture Partners froze its activities on a fifth fund. Past portfolio companies of the firm include Waze and Argus Cyber Security
Israel-based venture capital firm Magma Venture Partners General Partner Ltd. froze its activities on a fifth fund over managerial upheaval, according to people familiar with the matter who spoke with Calcalist on conditions of anonymity. The firm will continue to operate its fourth fund, raised in 2014 and valued at $150 million, these people said.

For daily updates, subscribe to our newsletter by clicking here .

Founded in 1999, Tel-Aviv based Magma has $450 million in assets under management. Past portfolio companies of the firm include navigation app company Waze Inc., bought in 2013 by Google, and automotive cybersecurity Argus Cyber Security Ltd., recently bought by auto part manufacturer Continental AG.

The tribulations at the venture firm are rooted in a years-long dispute between the firm's co-founders Modi Rosen and Yahal Zilka, which has led to several departures from the firm over past years. The same dispute has also made it harder for the firm to bring in new blood.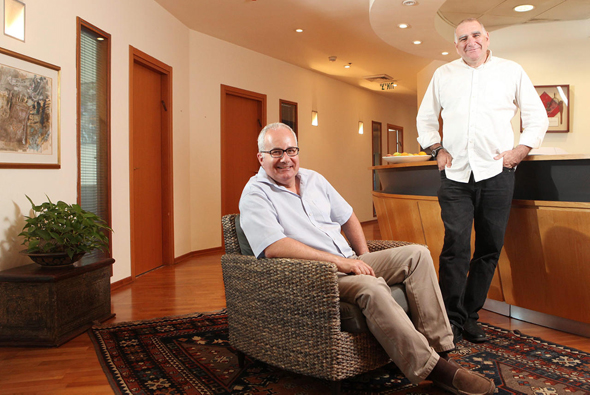 Magma Ventures co-founders Modi Rosen (left) and Yahal Zilka (right)

"We stopped raising the new fund following the departure of Shahar Tzafrir and due to lack of managerial capacity," Mr. Rosen said in an interview with Calcalist Wednesday. Mr. Rosen did not comment on his relations with Mr. Zilka and the possible effects of these relations on the company's management.

In October, Calcalist reported that Shahar Tzafrir, a partner in Magma Ventures, has left the firm due to a personal dispute with co-founder Yahal Zilka. Another partner, Ran Achituv, left the firm in 2016.

In May, Magma Ventures appointed Gilad Shany as a partner. By then, it seemed the rapid changes in leadership has made it difficult for Magma to regain investors' trust.

Magma is considered one of Israel's premier VCs. Magma's most notable exit is Waze, sold to Google in 2013 for $1.1 billion in cash. At the time, Magma held a 17.6% share of the company. In 2010, PMC-Sierra, Inc. acquired another Magma portfolio company, chipmaker Wintegra Ltd. A year later, Magma portfolio company Provigent Ltd., was sold to Broadcom Corporation.