Pharma Veteran Julian Adams takes Helm at Gamida Cell
The Novartis-backed company is developing a universal bone marrow transplant solution for patients unable to find a donor
Jerusalem-headquartered cellular and immune therapies company Gamida Cell Ltd. is appointing pharma veteran Julian Adams as CEO and chairman of the board, the company announced Monday.

For daily updates, subscribe to our newsletter by clicking here .

Yael Margolin will step down as CEO but will keep her position as president of Gamida Cell, leading the company's operations in Israel while Mr. Adams will lead the company's global expansion.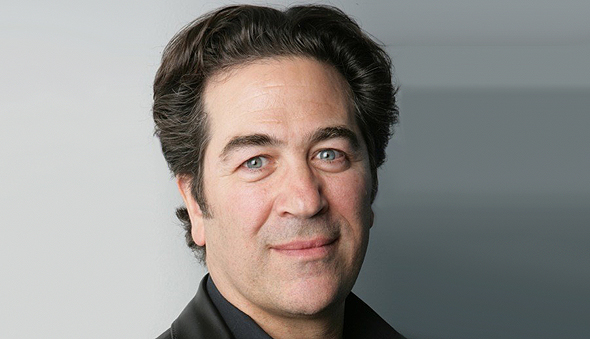 Dr. Julian Adams

Established in 1998, clinical stage company Gamida Cell develops therapies for rare genetic conditions like sickle cell anemia, and also for blood cancers and malignant tumors. The company is currently in phase 3 clinical trials for its lead product NiCord, a graft intended to act as a universal bone marrow transplant solution for patients who cannot find a matching donor.

According to the U.S. Department of Health and Human Services, around 20,000 people need a bone marrow transplant every year just in the states, and 70% do not have a matching donor in their family.

NiCord has received breakthrough status from the U.S. Food and Drug Administration, and orphan drug designation in both the U.S. and Europe. The trials are being performed together with Novartis International AG, which made a strategic investment in the Gamida Cell in 2015.

Novartis also participated in Gamida Cell's latest financing round in June, in which the company raised $40 million in to support NiCord's clinical trials.

Mr. Adams was previously senior vice president of drug discovery and development at Takeda Oncology (formerly Millennium Pharmaceuticals), where he had a key role in the discovery of Velcade, the company's treatment for the blood cancer multiple myeloma. In his last role, he was president and chief scientific officer at life sciences investment company Clal Biotechnology Industries Ltd., which also participated in the June financing.

"Julian is one of the most respected leaders in the biotechnology industry and has successfully led the global development and registration of multiple clinical programs," said Ms. Margolin.

Gamida Cell's technology has "unprecedented potential to create curative cellular and immune therapeutics for a diverse population of patients in need," said Mr. Adams.