Activist Investor Starboard Threatens to Replace Mellanox's Board
Saying Mellanox's expenses are too high, a senior Starboard executive told Calcalist the investment firm is preparing to make changes after acquiring a 10.7% stake in the Israel-based chip company
Israel-based chip company Mellanox Technologies Ltd. is now a target for the busy strategy planning of executives at New York-based hedge fund Starboard Value LP. On Monday, the hedge fund announced it has acquired a 10.7% stake in the Nasdaq-listed company, becoming the largest of Mellanox's shareholders, in a filing with the Securities and Exchange Commission that.

For daily updates, subscribe to our newsletter by clicking here.

"As in all of our investments, we are seeking to bring a positive change at the company," a senior executive at Starboard said in an interview with Calcalist, speaking on condition of anonymity. "As we proved in prior situations over the years, if the management and the board are not willing to work with us, certainly we are willing to seek changes to the board through an election process," the hedge fund manager added.

Starboard has been tracking Mellanox for several years as part of its activity in the semiconductor industry. "Mellanox is a great company with great technology and good products which is demonstrated by its ability to generate over 70% gross margins," the executive said. "However, because of elevated operating expenses, their operating margins are significantly below where they should be and significantly below their peer group."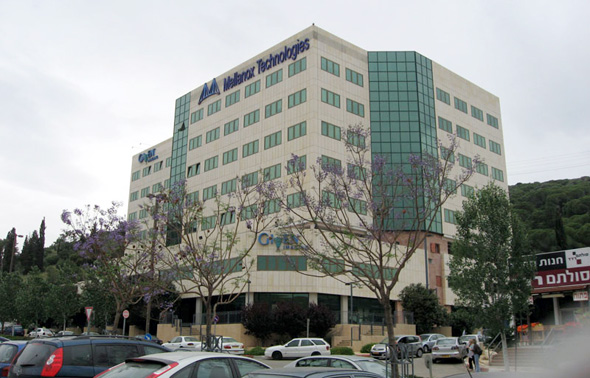 Mellanox headquarters (Credit: PR)

The elevated expenses include Mellanox's relatively high spending on research and development of technology. Founded in 1999, Mellanox develops and manufactures chips for communication networks in data centers.

Mellanox employees need not worry about their position, at least in the short term, the executive said. "That's not something that should be an issue for them at the moment. There are many ways to drive operational improvements. We want to see good things happen in Mellanox for the benefit of shareholders and employees," the executive added.

Headquartered in the northern Israeli town of Yokne'am Illit, Mellanox employs 2,700 people, 2,000 of which are located in Israel. Most of the company's employees are involved in research and development.

Since it was founded in 2002, Starboard has made 30 activist investments similar to the Mellanox deal. The hedge fund's strategy commonly includes changes to corporate structure, management, business operations, or financing priorities of its targets. Previous Starboard investments include Yahoo, officer supplier Staples, Inc., Darden Restaurants, Inc. Israel-linked chipmakers Zoran Corporation and DSP Group, Inc., and U.S.-based Marvell Technology Group.

The deal at hand is reminiscent of Starboard's acquisition of a 6.8% stake in Marvell, a company which also heavily invested in research and development. The parallels between the two cases can be a cause of worry for Mellanox's founder and CEO and Eyal Waldman.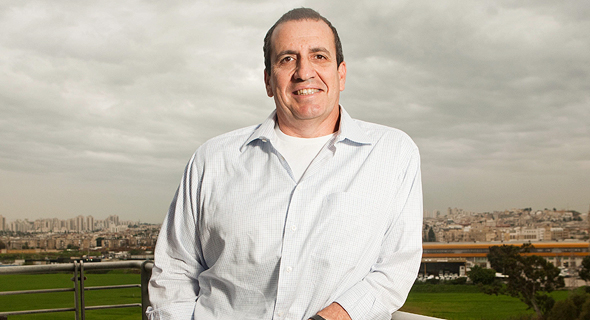 Mellanox CEO Eyal Waldman (Credit: Tomi Harpaz)

Following a stock acquisition by Starboard, Marvell's founder and CEO Sehat Sutardja was ousted. At the time, Mr. Sutardja owned a 10% of the company's shares, beating Starboard's 6.8% of the shares.

Mr. Waldman's owns 7.5% of Mellanox stock.

The Securities and Exchange Commission requires investors to file a notice when they acquire more than 5% of a company. Starboard carefully timed its move, quietly acquiring stocks over the course of ten days before it announced the acquisition.

"Tremendous value can be created through operational improvements or other strategic alternatives," Starboard wrote in the notice it filed Monday.

The hedge fund is focused on Mellanox's profitability which has not improved despite attempts to restructure business operations. But Mellanox's attempts, including the acquisition of Israel-based chip company EZchip Technologies Ltd, have not created significant engines for growth.

In recent years, Mellanox has suffered from a slowdown in growth. The company's management has been criticized in the past for showing no inclination to use its cash surplus to pay more in dividends or to repurchase shares, which has led the company's stock to underperform.

On Monday, Reuters reported that Marvell will acquire its smaller rival Cavium Inc for $6 billion to bolster its networking business. The news caused Marvell's stock to jump. The company has seen its stock price increase by 157% since Starboard's investment in February 2016. The index of semiconductor stocks, published by iShares, registered a 127% over the same period.

Stacked against the Nasdaq average Mellanox's stock has been underperforming for years. The S&P 500 average, for example, has increased by 16% since the beginning of the year, while Mellanox's share price has gone up by 14%.

Last Month, the company reported its earnings for the third quarter, showing revenues of $226 million, a one percent increase over the same quarter last year. Mellanox also said it is not forecasting much growth for the fourth quarter.

Mellanox profits in the third quarter were down to $36.6 million from $46.2 million a year earlier, representing a drop to 71 cents per share from 93 cents.

"In line with our commitment to drive enhanced shareholder value, the Mellanox board of directors and management team continually review our operational and strategic priorities and are committed to acting in the best interests of our shareholders," the company said in a statement.