Exclusive
Chinese Electronics Company TCL Partners With Israeli Connected Kitchen Startup Freshub
As part of the partnership, Freshub's IoT commerce software is embedded into TCL's kitchen assistant tablets
Freshub Ltd., Israel-based developer of smart kitchen technology, has partnered with Chinese electronics company TCL Corporation, Iri Zohar, founder and CEO of Freshub, said in an interview Thursday.

For daily updates, subscribe to our newsletter by clicking here.

As part of the partnership, Freshub's IoT-enabled smart kitchen technology has been integrated into TCL's Xess mini tablet, a 15.6 inch Android device designed to be used as a kitchen assistant.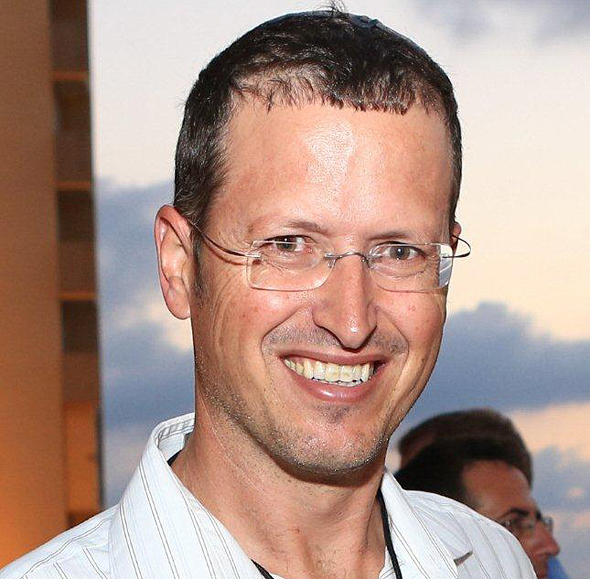 Iri Zohar, Freshub founder and CEO. Photo: PR

With the addition of Freshub's software, users could use the tablet to automatically shop for groceries, get direct access to their supermarket's online store, and place orders using voice command, barcode scan or touch screen, all without stepping out of the kitchen.

"We bring the supermarket into the kitchen," Mr. Zohar said. "We give supermarket chains the ability to compete with what Amazon is doing with its Alexa voice command assistant."

Already people using our product are spending significantly more at their chosen supermarkets, Mr. Zohar added.

TCL is a one of the world's largest electronics companies. Headquartered in Huizhou, Guangdong Province, TCL develops and manufactures a variety of electronics and home appliances including mobile phones and tablets, televisions, and refrigerators.

Founded in 2012, Freshub employs 12 people. The company has partnered with supermarket chains Peapod, Shipt, and Woodman's Markets. Freshub's technology is available in the U.S. and Europe.

"This partnership will allow TCL Communication to solidify its position in the field of Smart Home and Smart Kitchen, leveraging a new, most important layer of intimacy to our relationship with the consumers", said Marc Bernier, Central Europe area director at TCL Communication.

"The potential of the TCL partnership is nearly unlimited," Mr. Zohar said. "We now work with supermarkets that have tens of millions of customers. It is our biggest partnership deal to date."