The Mossad Is Like a Startup, Says Former Mossad Chief
Everyone in the Israeli cyber sector is an "alumni" of Israel's intelligence and defence agencies, says retired Mossad Director Tamir Pardo, who now advises young tech entrepreneurs
Former Mossad Director Tamir Pardo retired from the Israeli intelligence agency in 2016, after 35 years of service. Today he mentors young Israeli entrepreneurs and serves as an advisor for cybersecurity companies such as XM Cyber and Cyber Sepio Systems, LTD.
For daily updates, subscribe to our newsletter by clicking here.
"When I retired I wanted nothing to do with cyber," Mr. Pardo said in an interview with the "30 Minutes or Less" podcast by Microsoft Accelerator TLV, which aired on Calcalist Sunday. "I wanted to go into medical big data, which seemed a lot more interesting to me. Later I was convinced that there is added value in cyber," Mr. Pardo said.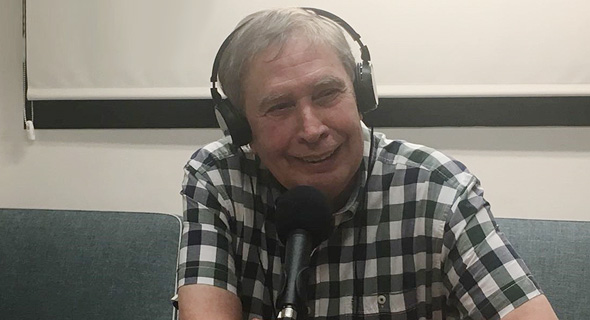 Former Mossad Director Tamir Pardo. Photo: Hilla Bar

XM Cyber, which was co-founded by Mr. Pardo in 2016, develops an automatic hacking machine that can simulate the threats and weaknesses of large scale networks. "Our product is, in my opinion, the next big thing in cybersecurity," Mr. Pardo said.

Working for the Mossad is very much like working at a startup your entire career—you never know what tomorrow will bring and you live moment to moment, Mr. Pardo said, adding that while he did not consider himself a "techie," while he was at the Mossad, he was a huge consumer of technology. "You can be the most talented 007, but today you can't get anywhere without technology," he said.

When asked what the key to success in a startup is, Mr. Pardo said that it begins with selection the right team. Then, it's about understanding that the entrepreneur is not necessarily the best person to bring a product to market. When asked about what was key to his success at the Mossad, he said: "You have to curious, you have to be creative, you have to understand that you are required to constantly reinvent yourself."

The 30 Minutes or Less podcast, which launched in March, is hosted by Navot Volk, the managing director of Microsoft Accelerator TLV, and tech entrepreneur Aviv Frenkel. The two interview tech founders, investors, and other key members of the Israeli tech ecosystem.