Former NSA Director Michael McConnell Joins Advisory Board of Automated Business Intelligence Startup Intelligo
Intelligo utilizes artificial intelligence and machine learning algorithms to automate background checks and due diligence processes
Former National Security Agency (NSA) Director Michael McConnell has joined the advisory board of automated due diligence and personnel background checks startup Intelligo Group, the latter announced Thursday. Pinhas Buchris, the former director of Unit 8200, the Israeli military's equivalent of the NSA, also serves on the company's advisory board.

For daily updates, subscribe to our newsletter by clicking here.

Intelligo utilizes artificial intelligence and machine learning algorithms to automate background checks and due diligence processes. The company's software analyzes thousands of web sources to produce background reports for organizations.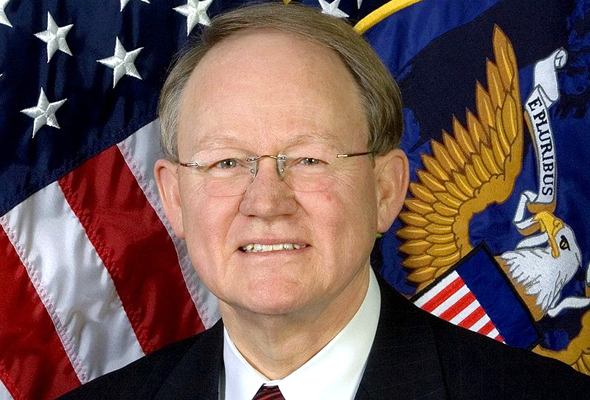 Former NSA Director Michael McConnell. Photo: Wikipedia
Mr. McConnell served as director of the NSA from 1992 to 1996 and served as the U.S. Director of National Intelligence under George W. Bush's administration. He will advise Intelligo on matters regarding the U.S. government. According to Intelligo, the U.S. government has a security clearance backlog of more than 700,000 applicants and is paying billions of dollars to employees who are on payrolls and awaiting clearance.
"Background checks have traditionally been a tedious and costly process," Mr. McConnell said in a statement. "Governments and companies have a lot to gain both in terms of security and cost savings by automating this process."
Mr. Buchris has retired as a Brigadier General after 27 years in the Israeli military. Mr. Buchris founded the Israeli military's cyber initiative and served as the Head of Unit 8200, Israel's signal processing intelligence unit often dubbed the Israeli NSA.
"What I have learned in all of my years of experience both in the military and in the private sector, comes down to one thing - people. Selecting the right people at the right time is critical," Mr. Buchris said in a statement. "When making investment decisions, companies must really know the people they are partnering with regardless of if it's a merger or a collaboration," Mr. Buchris said, adding that Intelligo allows for total transparency of due diligence processes.
Founded in 2014 and headquartered in New York, with additional offices in London and Tel Aviv, Intelligo has so far raised $5.7 million in investments.