Crunchbase Partners with Web Traffic Analytics Company SimilarWeb
Registered Crunchbase users can now look up monthly website visitors, growth in web traffic, and the geographic source of traffic for entities in the company's directory
Crunchbase Inc.'s directory of startups, investors, and tech companies has started featuring web traffic data provided by Tel Aviv-headquartered SimilarWeb Ltd. as part of a collaboration announced to Crunchbase users in an email last week.

For daily updates, subscribe to our newsletter by clicking here.

Registered Crunchbase users can look up information such as the number of monthly website visitors, growth in web traffic, and the geographic source of traffic for entities listed in the directory, bolstering Crunchbase company profiles which offer details including funding and staffing.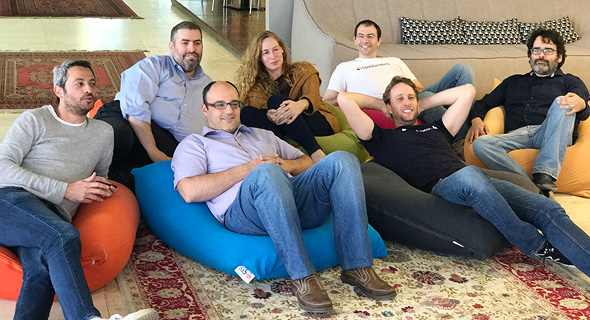 SimilarWeb employees at the company's Tel Aviv office. Photo: PR

"Users can now use SimilarWeb data on our site to benchmark against competitors, discover new opportunities, and identify emerging trends," Crunchbase CEO Jager McConnell said in an emailed statement from SimilarWeb.

The information available for free on Crunchbase is a sliver of the data SimilarWeb offers to premium customers like Airbnb, HSBC, eBay, Walmart. Founded in 2007 as a content curator, the startup shifted its focus in 2014 and launched a web traffic analytics service. Operating out of offices in New York, Tel Aviv, and other cities around the world, SimilarWeb has raised $112 million to date.

Based in San Francisco, Crunchbase was founded in 2007 by tech news outlet Techcrunch as a database to track startups. In 2015, Crunchbase was spun out of Techcrunch's then-owner AOL to become an independent company.