Adams Street Partners Backs Critical Care Treatment Startup Atox Bio
The company's leading product is currently being tested in clinical trials for the treatment of flesh-eating bacteria and kidney failure
Critical care treatment company Atox Bio Inc. raised $30 million, the company announced Monday, bringing its total equity funding to date to almost $60 million.
For daily updates, subscribe to our newsletter by clicking here.
The current funding round was led by U.K.-based, healthcare-oriented investment firm Arix Bioscience PLC, with participation from new investors including private equity investor Adams Street Partners and Tokyo-based chemicals company Asahi Kasei Corporation. Investment manager at Arix Bioscience Jonathan Tobin, and Terry Gould, partner and head of Venture/Growth Investments at Adams Street Partners, will both join Atox Bio's board of directors.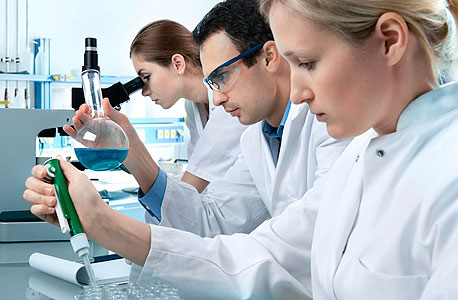 Medical lab (illustration). Photo: Thinkstock

Atox Bio's existing investors also participated in the round, including SR One Ltd., the healthcare venture capital fund subsidiary of pharmaceutical company GlaxoSmithKline PLC; Lundbeckfonden Ventures, the life science venture fund of the Lundbeck Foundation, which holds a 70% stake in Denmark-based pharmaceutical company H. Lundbeck A/S; and OrbiMed, a New York-based a healthcare-dedicated investment firm with around $5 billion in assets under management.

.

Based in Israel and Chapel Hill, North Carolina, Atox Bio was established in 2003 by two researchers from the Hebrew University of Jerusalem. The company's lead product, Reltecimod, affects the body's immune response to infections and was granted fast-track status and orphan drug designation from the U.S. Food and Drug Administration, as well as orphan medicinal product designation from the European Commission.

Atox Bio is currently conducting phase 3 clinical trials with Reltecimod for the treatment of Necrotizing Soft Tissue Infections (NSTI), also known as flesh-eating bacteria. These infections can lead to amputation, organ failure, and even death. Current treatments combine removal of the infected tissue with broad-spectrum antibiotics, but even then mortality can be as high as 29%, according to a study published earlier this year in the International Journal of General Medicine.

Atox Bio is also intending to start phase 2 clinical trials with Reltecimod for treating Acute Kidney Injury (AKI), the sudden deterioration of kidney function within several days or less. When the kidneys stop being able to filter blood, waste products can build up in the body. The condition is associated with increased mortality and health complications. According to a study published earlier this year in the Clinical Kidney Journal-Oxford Academic, no effective treatment or prevention of Acute Kidney Injury has been found, and treatment is aimed at limiting damage and preventing a further decrease of the flow rate of the filtered blood through the kidneys.

"Our new investors share Atox Bio's mission of developing therapies for serious, life-threatening, conditions in the critical care setting where no other therapies exist," said Dan Teleman, CEO of Atox Bio.