Peter Thiel Invests in Israeli Biopharmaceutical Startup ChemomAb
ChemomAb develops an antibody treatment for inflammatory and fibrotic diseases
American venture capitalist Peter Thiel has invested in Israel-based biopharmaceutical startup ChemomAb Ltd., the company announced Monday.

For daily updates, subscribe to our newsletter by clicking here.

Mr. Thiel and New York-headquartered venture capital firm OrbiMed Advisors LLC led the $10 million investment round with participation from SBI Japan-Israel Innovation Fund and Milestone Venture Partners.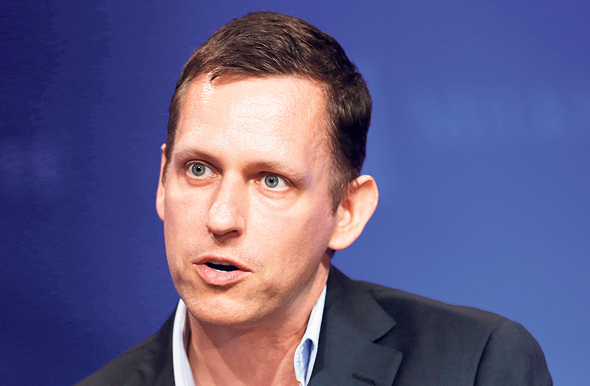 Peter Thiel. Photo: Bloomberg

Founded in 2011, ChemomAb previously raised $5 million in equity funding. The company develops monoclonal antibodies for the treatment of inflammatory and fibrotic diseases. The company's main treatment is currently in phase 1 clinical trials in Israel.

ChemomAb will use the funding for clinical testing with patients suffering from non-alcoholic fatty liver disease and for examining the efficacy of the company's treatment in other diseases, CEO Adi Mor said in a statement.

The company decided on its approach to the treatment after identifying a previously unknown protein that plays an important role in producing fibrotic and inflammatory reactions in diseased tissue.