Pivoting to Digital Advertising, Wix to Skip Super Bowl
Wix is spending more on marketing but its target audiences are more effectively reached online
In a break from the past three years, Wix.com will not be advertising in the upcoming Super Bowl.

For daily updates, subscribe to our newsletter by clicking here .

Instead of placing a television spot during the game on February 4, 2018, the company will focus on digital ads. "We found that they performed better for us," said Omer Shai, Chief Marketing Officer for the website maker, in an interview.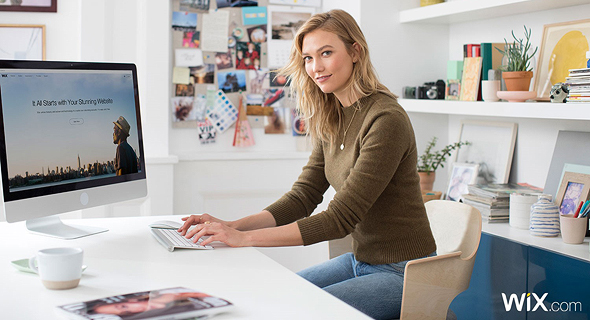 Fashion model Karlie Kloss Promoting Wix.com. Photo: PR

"We have increased our marketing budget but we are allocating it differently," he added. "We are adjusting to where are our audiences are."

Wix, which is headquartered in Tel Aviv and listed on Nasdaq, offers software tools to create and design websites without requiring technical skills.

Founded in 2006, Wix has built an in-house advertising agency over the last two years, Mr. Shai said. "We can now produce so much more of our own content."

The company runs digital advertising campaigns that center around celebrities including fashion model Karlie Kloss. Wix recently partnered with Rio De Janeiro soccer team Clube de Regatas do Flamengo, building on its previous sports deals with the New York Yankees and Manchester City Football Club.

Wix has been courting web designers and developers, who can be reached more effectively online than through mass advertising in the Super Bowl, Mr. Shai said.

The company reported revenues of $111 million in its third quarter, a 47% increase from the same period last year. Earnings per share were 1 cent, far below analysts' expectations of 13 cents, which sent the company's stock price down.