Cybersecurity Startup Alcide Raises $5.2 Million
Intel Capital and tech holding company Elron led the funding round
Tel Aviv-headquartered cybersecurity startup Alcide announced Wednesday it had raised $5.2 million in seed funding. The investment round was led by Intel Corporation's venture capital arm Intel Capital and Tel Aviv-based technology holding company Elron Electronic Industries Ltd.

For daily updates, subscribe to our newsletter by clicking here.

Alcide will be unveiling its network security platform at the KubeCon cloud technology conference in Austin, Texas, which starts Wednesday.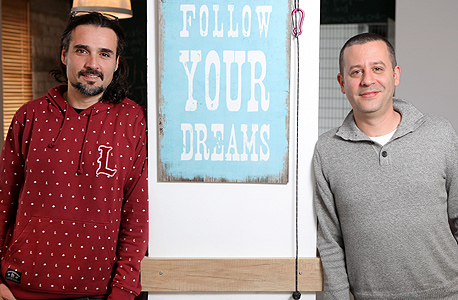 Alcide co-founders Gadi Naor and Ranny Nachmias. Photo: Amit Shaal

Founded in 2016 by Ranny Nachmias and Gadi Naor, Alcide is developing a cloud security platform that is capable of integrating with all platforms, including cloud, container, VMs and bare metals. Alcide provides DevOps, security and engineering teams with simplified tools to manage and protect data centers against cyber attacks, including malicious internal activity and data exfiltration.

"The modern data center is where the world's most critical data is stored and where the most lucrative information lives, yet it has evolved so rapidly and is now so complex that it's become the Wild Wild West of Cyber Security," Ranny Nachmias, CEO and co-founder of Alcide, said in a statement. "The evolution of the modern data center calls for a parallel evolution in the approach enterprises take to secure and manage their data centers," he added.

"Alcide offers great depth and breadth of visibility and protection for cloud operations. We believe in its potential and the need for such a solution in the market" Rick Echevarria, Vice President of Intel's Platforms Security Division, said in a statement.