New Israeli Venture Funds Advance in Race for Government Tender
In July, the Israeli Ministry of Finance announced a tender for up to four government-backed technology growth funds
Five new Israeli venture funds competing for a government tender received confirmation of their prospectus drafts from the Israeli Ministry of Finance on Sunday.

For daily updates, subscribe to our newsletter by clicking here.

In July, the Ministry of Finance announced a tender for up to four government-backed, Tel Aviv-listed technology growth funds, which will be eligible for some loss protection and governmental credit guarantees. The purpose of the tender is to encourage capital investment in Israel-based startups.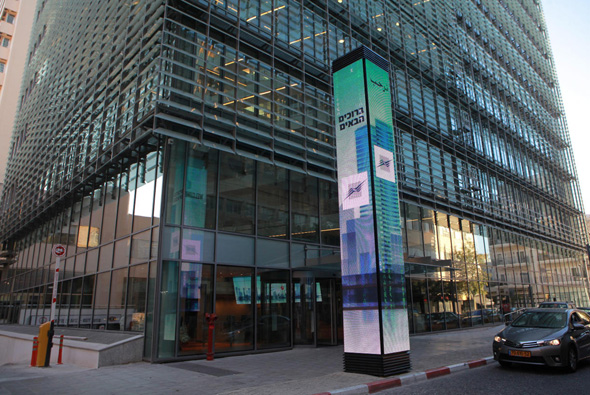 The Tel AViv Stock Exchange. Photo: Orel Cohen

Over the past two weeks, four of the five funds in the running submitted a public prospectus draft to the Tel Aviv Stock exchange. On Sunday, the ministry confirmed the funds' choice of managers based on the drafts.

The ministry's letter, however, does caution that some of the funds awarded too much leeway and influence to their advisors. The letter makes clear that the ultimate responsibility rests on the chosen managers and not on the chosen advisors.

In order to be eligible for the tender, the funds must now raise at least $113 million in commitments, as a prerequisite to listing on the exchange.

The five funds are the Ayalon Startup fund, Tamir Fishman, Alumot, Excellence and IBI.

The Ayalon Startup fund was established by Israel-based Ayalon Insurance Company Ltd. and Halman-Aldubi Investment House. As an advisor, the fund's managers chose Uri Levine, co-founder of navigation app company Waze, bought by Google in 2013 for around $1.3 billion. The managers choose not to team up with an investment consultant, but will instead commit to invest in all companies selected by Mr. Levine. Despite not being a manager, Mr. Levine will receive 20% of the fund's profits as carried interest.

Tamir Fishman Investment House has launched the Eucalyptus fund. The fund's managers are Eldad Tamir, founder and CEO of Tamir Fisher, former Intel Vice President David ("Dadi") Perlmutter, Adi Gan, formerly a partner at Israel-based Evergreen Venture Partners, and Amir Gal-Or, founder and managing partner of the Infinity Group. The fund's managers have chosen not to raise money from institutional investors.

Alumot Investment House Ltd. is an investment house based in Tel Aviv. As advisors to the new fund, Alumot recruited Roni Neumann, founder of the Eyron software group, venture capitalist Rani Cohen, founder and former general manager of Microsoft Israel Arie Scope, head of the Microsoft Israel R&D center Yoram Yaacobi, and Nir Erez, founder and CEO of public transit app Moovit.

Excellence Investment House has teamed up with Israel-based venture capital fund ION Asset Management Ltd to manage the fund. The fund will invest mainly in late stage companies with a potential for an initial public offering or sale within three years. For investments in unlisted companies, Excellence partnered with Canaan Partners Israel.

IBI Investment House Ltd. new fund will partner with six investment partners, including Fraud Sciences co-founder Saar Wilf, veteran investor Yariv Gilat, NSO Group co-founder Shalev Hulio.